How it works
Donut makes it easy for managers and their reports to have great 1-on-1s with regular reminders and a research-backed format for checking in.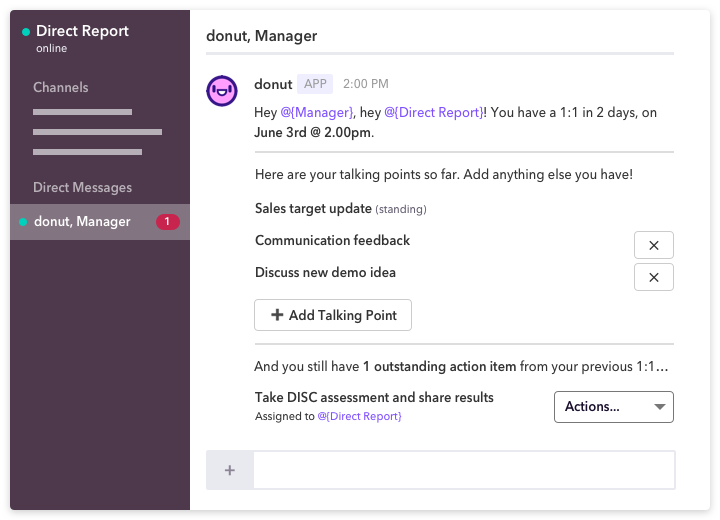 Automated, timely reminders
Good 1-on-1s are all about preparation. Donut automatically reminds managers and reports in Slack to bring topics to discuss before their meeting, and checks in afterwards to remind them about action items.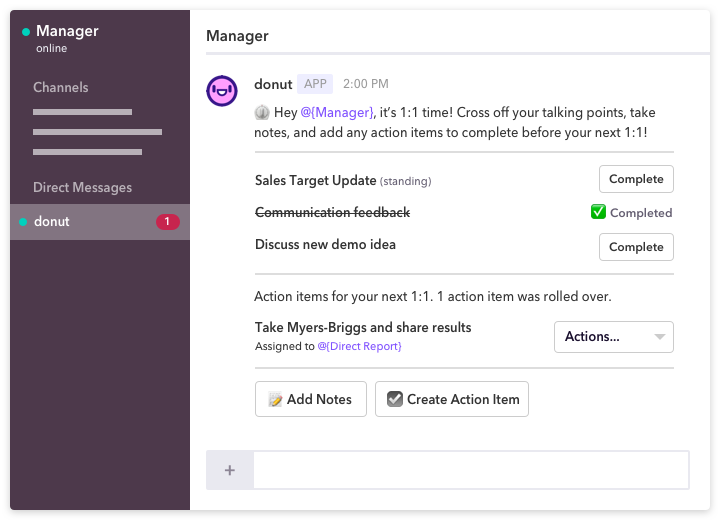 Structured meetings
1-on-1s are structured based on best practices developed by leaders like Google, with topics of discussion, action items, and notes. Donut also suggests key topics to discuss to make sure productive conversations happen.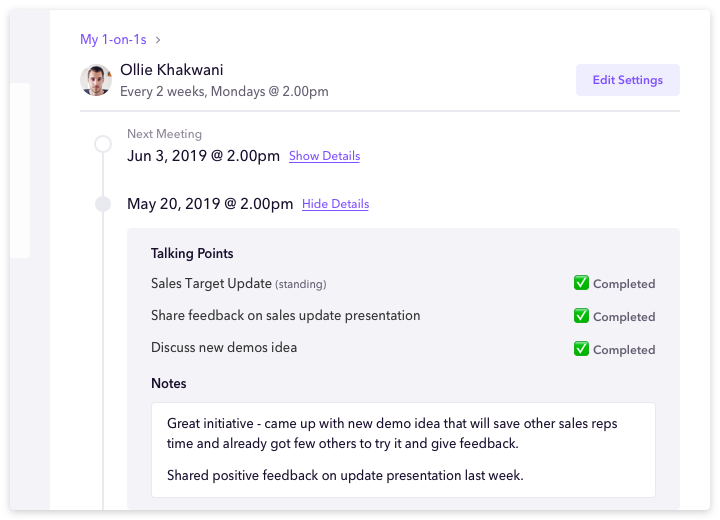 Trackable history
Donut lets managers capture notes in Slack that they can review later to look for recurring themes and support performance management.
How do 1-on-1s drive engagement and retention? They have answers…
Ready to take your managers to the next level?
Sign up for early access