Celebrations, reimagined
Recognition matters: employees who don't feel appreciated by their manager and peers are twice as likely to leave . This is even more important when working in remote or hybrid work envirmonments.

Step up in the moments that matter, and give everyone an opportunity to connect around important milestones with Donut Celebrations .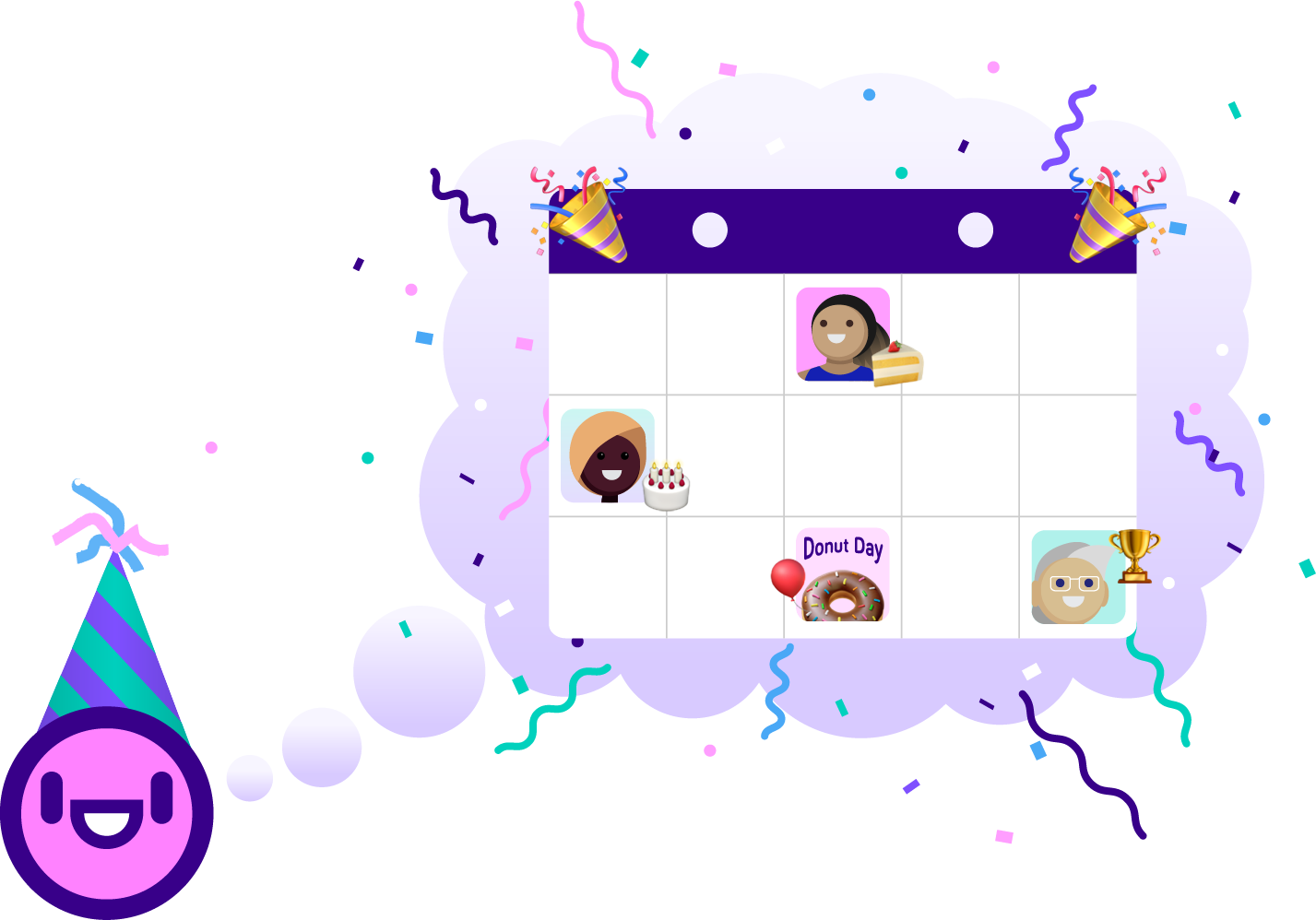 No one feels forgotten
Remembering birthdays and work anniversaries shouldn't be just one person's job. That's why Donut Celebrations trigger notifications on key dates, taking the burden off of managers and HR to get the party started.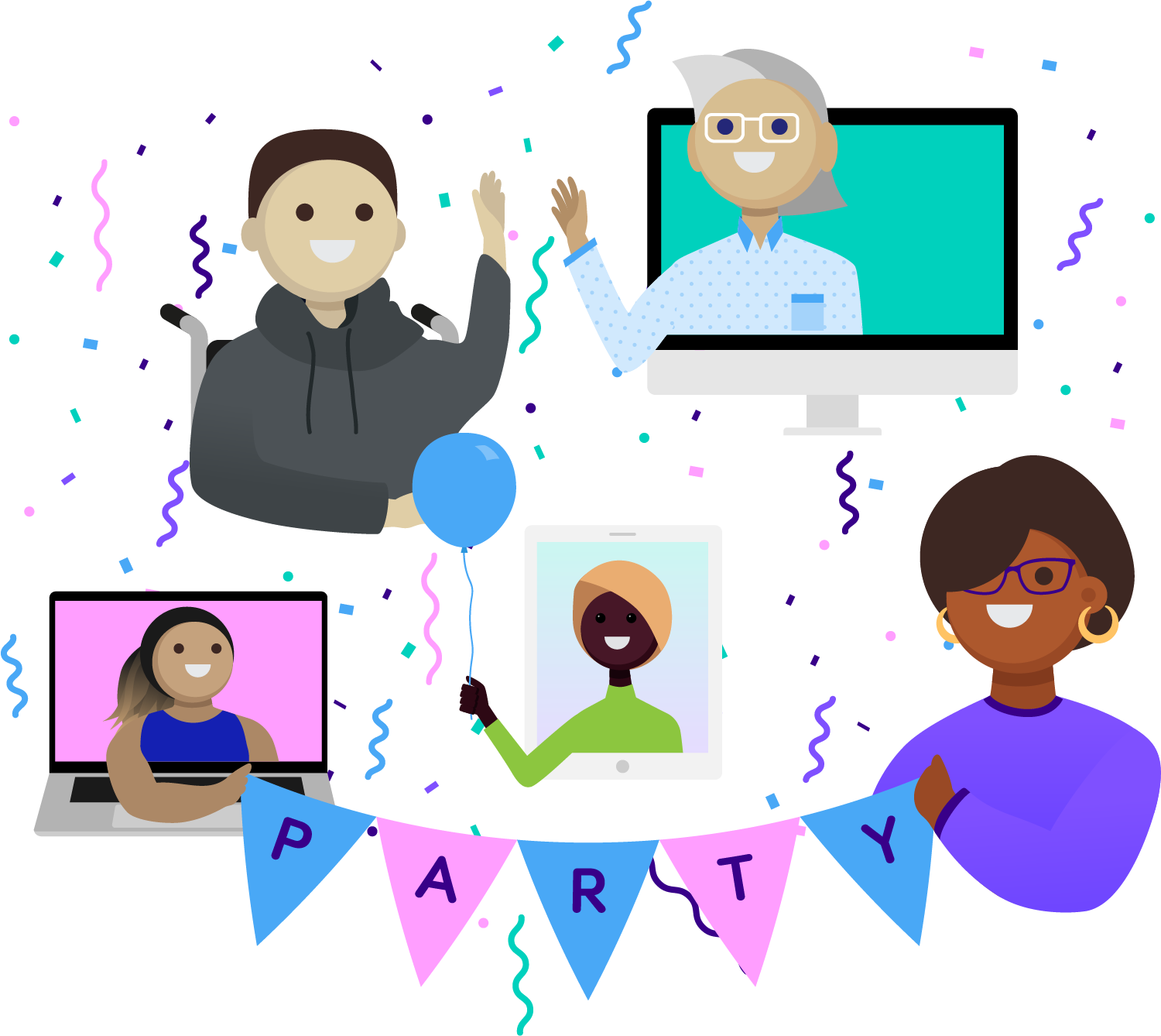 Bring the team together on birthdays and work anniversaries
Celebrating big moments as a team helps keep people connected, energized, and engaged. Donut Celebrations lets teammates celebrate major milestones and enjoy their shared history and accomplishments, no matter if they're working remotely, in-office, or a hybrid of the two.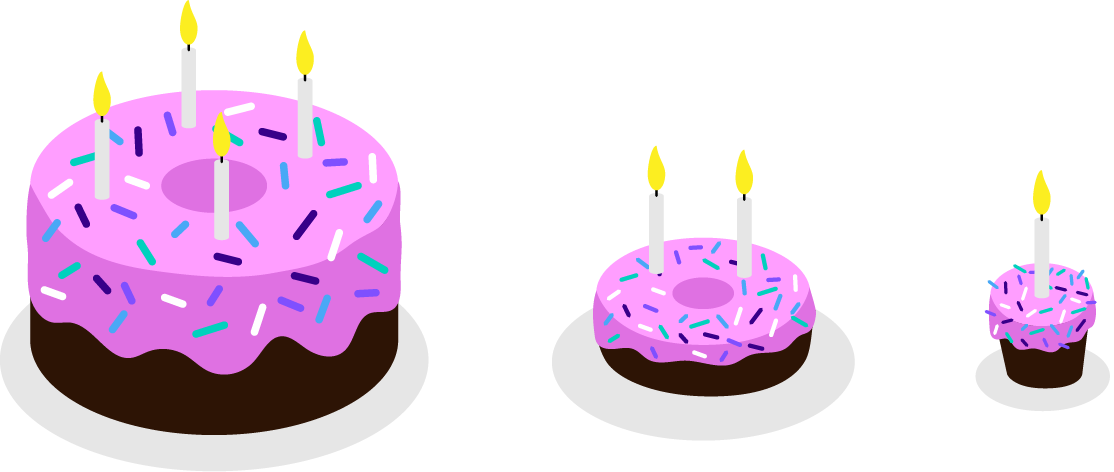 Individualized recognition
People have different recognition preferences, and that's ok! Celebrations can be personalized by individual, so no one is forced to sit in the birthday spotlight.