Welcome to year three of the pandemic (!), where a few things are becoming clear: for one, this not-so-new way of working could last a while. Decreased social contact still feels isolating. More recently, the scramble to fill open roles in a competitive hiring market has shown that it's no longer optional to make this "temporary WFH" setup work. Whether you're passionate about creating a more human workplace experience like we are, or you just want your team to work together effectively (which, same), improving remote work communication is critical to the cause, and virtual icebreakers are your new secret weapon.
The Remote & Hybrid Work Disengagement BINGO Card
Before jumping into solutions, let's talk about why workplace communication and interpersonal relationships feel frayed. We're seeing that a few trends have the largest impact on engagement and connection at work:
As Margaret Heffernan writes, "Investing in connections among team members both increases productivity and reduces risk." Regardless of what's going on specifically in your organization, it's everyone's responsibility now to create in a sustainable remote & hybrid work experience. That means investing in, and prioritizing, connection.
The Best Friend Effect
Did you know that employees who have a best friend at work are 7x more likely to be engaged? (Via Gallup.) Or how about this, from Fast Company: The people we see daily at work "have the potential to increase our happiness as much as earning $100,000 more per year"? Relationships are not just warm and fuzzy feel-goods; with numbers like that, few companies can afford not to prioritize interpersonal relationships and org-wide network building!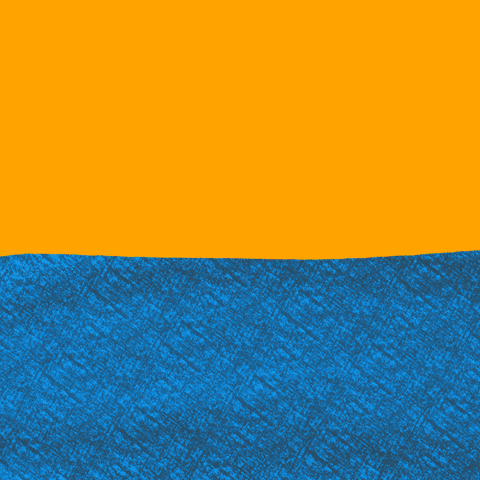 Companies looking to improve remote work culture and boost retention can start by encouraging more unplanned and even non-work-related conversation among employees. Whether it happens on a call, over Slack, at the beginning of meetings, or during a dedicated catch up time, conversation keeps people connected to each other and the business.
Addressing The Elephant in the Zoom
Let's face it, though: starting (or attempting to deepen) a connection at work can feel awkward, and initiating conversation can feel too vulnerable. When the stakes are this high, it's time that we level up our power skills, reclaim the Zoom, and insist on better communication about non-work subjects with our colleagues. Here are 7 places to start:
Allocate time: relationship building takes time and dedication. If you want people to create broader, deeper networks within the company, then they need the permission and space to do so. If you aren't currently encouraging people to discuss non-work topics, this is a great place to start building the social muscle intentionally.
Give a blueprint: in addition to giving clear permission, offer some suggestions for how people can connect. Whether it's virtual coffee, after-work happy hours, hybrid/ in-person meetups (COVID willing), or something else, people appreciate a nudge and some examples. This can also mean suggesting some virtual icebreakers (more on that below), or embedding more conversation into a work context.
Normalize and model it: when people see their managers and team and company leaders creating space and time for non-work conversation, it sends a signal that "this is how we do things here." This is key to giving people permission to form connections and take initiative.
Assign roles: it's tricky to get out of our own heads! If you want to encourage vulnerability and new ways of thinking, you can give specific guidance about what roles each person should play in the social situation. This can be extremely helpful for bringing up new responses when there is a power imbalance due to seniority or tenure.
Curiosity is always a good idea: when in doubt, encourage people simply to learn more about each other. Whether that's mediated through a User Manual, Favorite Things, or a game like Three Things in Common, giving folks explicit permission to ask questions can lead to surprising connections.
Make it a game: on a similar note, "non-work-related" chatter can be gamified and even folded into the structure of meetings. We love how the team at Figma has built for the human side of collaboration, and we're so excited that our Donut widget for FigJam is now a beloved ritual at the beginning of many meetings. Next time, try kicking off a group meeting with a shared round robin, thought starter, or game.
Mix it up: last but certainly not least, understand that different modes of communication take different energy for different people—and that's ok. Try mixing up conversation formats, injecting breakouts into group Zooms, encouraging off-camera time, and offering asynchronous communication options to give everyone a way in, regardless of their style, schedule, or energy level.
"As organizations consider their optimal post-pandemic remote-work strategy, they'll need practices to integrate small talk into their work ecosystems."
Jessica R. Methot, Allison S. Gabriel, Patrick Downes, and Emily Rosado-Solomon
HBR, "Remote Workers Need Small Talk, Too"
This Is How We Do It (Scroll Down for Why This Is a Pun)
Easier said than done, right? Here are a few of our time-tested, customer favorite virtual icebreakers, which we send through Watercooler:
"Is a hot dog a sandwich? 🌭" The philosophical, evidence-based discussions that this topic can provoke are boundless.
"Waffles vs pancakes? 🧇 🥞" Few questions spark more ongoing, passionate debates than this one.
"🥔 What's your favorite form of potato 🍠🍟?" This is the original hot potato question. It may seem innocuous, but you'll learn far more about your colleagues than you could have imagined!
"What's your go-to "emergency food?" That is, the food that you keep in the back of your freezer at all times, in case you're too tired, busy, or stressed to cook?" We all have one… and it's humanizing to acknowledge that we all have those moments. A little lightweight vulnerability, if you will
Of course, we hear that people sometimes do want more than just food-related banter. Here are some other engaging icebreaker topics that promote openness and perspective sharing:
"What's one strange or amusing thing you believed as a kid?" This one will make you laugh, guaranteed, and it gives you a window into how your colleagues got to be the way they are.
"Show and tell! Pick anything in your immediate surroundings you'd like to share – person, animal, inanimate object, funny, sentimental – it's all fair game! Share a photo and why you chose it." The stakes are low, and people can opt-in and self-regulate based on how much they want to share about themselves.
"What's your three-song karaoke setlist? If you're not into singing in public, what's on your your road trip playlist?" You'll be shocked by what you learn. Bonus points because it sets you up nicely for future IRL team bonding!
"In the past week, what's something that made you laugh or smile?" Smiles are contagious (probably). This one will spread a good mood around the team faster than anything else!
"People will answer a prompt like "Songs that remind me of my childhood" and you'll see signs of their personalities you wouldn't see otherwise. And you're like, oh really? That person's into '90s hip hop? It's fun and unexpected."
Angie Hawkins
Stanford University, Associate Director of Educational Programs
⬆️ This was the pun from earlier.
***
While we may not be going "back to normal," we have a huge opportunity to level up communication and make work even better than it used to be. The biggest job in 2022 is to incorporate more real human interaction at work, and virtual icebreakers are a perfect place to start. We will all be better for it.