🎵 It's the most wonderful time of the year: let's talk about National Donut Day! People around the world will visit their local bakeries for some delicious donuts in celebration, and as you may have guessed, it's one of our favorite holidays here at Donut.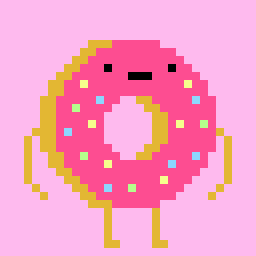 This Year, We're Talking About…
The easiest and most fun way to win free donuts
The real story behind National* Donut** Day, in America and abroad
How we celebrate (hint: it's every day)
Our donut flavors, ourselves (a quiz)
Read on, but first! A quick note about Donut (the company) and why we think you deserve a donut break everyday, and especially today.
About Donut (the Company)
We help people connect at work, because belonging is more than just warm-and-fuzzies. (It's actually critical to business outcomes, just ask the UK Government.) Having a best friend at work relates directly to important metrics like customer engagement and profit. We are dedicated to building delightful, simple products that help people have more random conversations, deepen superficial relationships, and stay in touch across distances or departmental lines.
(PSA: if you're not already using Donut, you can add it to Slack with one click.)

I'm Sorry, Did You Say Free Donuts?
We sure did. In honor of National Donut Day on Friday, June 3, 2022, we are giving 100 Donut customers a dozen, on us. Want to make sure you're eligible for the raffle? Make sure your team has had a Donut interaction in the month of May. That's all ☺️.

The Best Holiday, by the Numbers
Are you ready for some fun facts?
Americans ate more than 201 million donuts in 2020, and 10 billion donuts are made in the U.S. each year. That's about 50 donuts per person per year, which seems low for 2020 by our recollection…
Fifty-one percent of Americans say they think more highly of people who bring donuts to the office. (Same.)
Top flavors, in order: 1. Glazed (28%), 2. Boston Cream (17%), 3. Chocolate Frosted (16%), 4. Jelly Filled (11%), and 5. Chocolate Cake (7%). We're a-glazed but not shocked to see the classics in the lead, with maple, blueberry, bear claws, powdered sugar, and strawberry frosted rounding out the rest of the top 10.
The holiday began in 1938 as a way to honor the fried, sweet, doughy aid that Salvation Aid members lent to soldiers during World War I.
The humble donut's origin is twisted and inexact, involving, "Dutch immigrants, Russian exiles, French bakers, Irving Berlin, Clark Gable and a certain number of Native Americans," according to Smithsonian magazine. (Props to Elizabeth Gregory for pioneering the iconic hole-in-the-middle technique in the mid-1800s!)
Live Every Day Like It's Donut Day
It's a state of mind, and you'll know you're having a Donut Day if you're…
Savoring delicious food that makes you feel happy
Spending time connecting with people you care about
Opening yourself up to new experiences
Modeling vulnerability and putting yourself out there
Doing the best you can and accepting your own boundaries and needs
Putting yourself in someone else's shoes
Asking great questions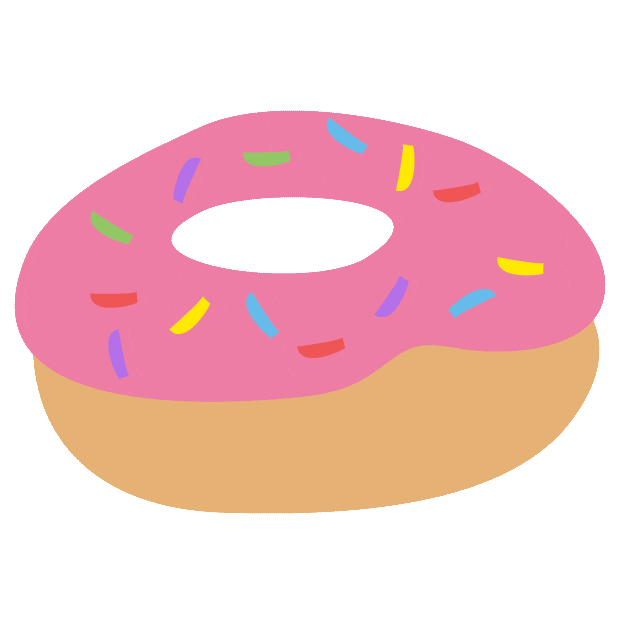 Of course, it's even better when you're connecting through Donut. On this occasion, our team wanted to share a few fan-favorite features and pro tips that will take your Donut Days to the next level:
Feeling shy? You can break the ice with conversation prompts, whether it's in a DM with your small Intros group or in a channel through Watercooler.
You can customize Donut messages to match your team's unique voice and culture. Yes, even your custom emojis. Yes, including your silliest gifs.
Donut can help you celebrate special days, from birthdays to work anniversaries to national (or made up!) holidays.
Want to connect with only people you're unlikely to know? You can create Donut channels specifically aimed at connecting people across different groups, like Engineers and Sales, or New York and Portland. It's up to you, now go bust down those silos!
Want to find folks who share similar interests as you? We can help you do that, too.
Whether you're competitive (Selfie Contest), looking to build new relationships, fast (UnTalent Show), or looking to get face time with your CEO, there are Donut templates and settings that can help you do that. If you ever have questions or want to learn more, you can visit our Help Center, or just ask.
What Donut Flavor Are You?
Take the quiz and discover your inner pastry self.
In case you're fretting, this won't be your last chance to celebrate and eat donuts with impunity before Donut Day 2023. Other donut holidays include: National Jelly-Filled Doughnut Day (June 8), National Cream-Filled Doughnut Day (September 14), and Buy a Doughnut Day (October 30).
We'd love to hear how you're celebrating Donut Day! Shoot us a note with a story or selfie 🙂
*By "National," we're referring to the US and other lucky countries, including Australia. Let's be honest, this should probably become an internationally recognized day. Whom should we talk to about that?!
**You may see it referenced as National Doughnut Day, which we will grudgingly also accept.