One thing that pretty much everyone can agree on? 2020 was a… different kind of year. Marked by stress, Zoom fails, and the ever-present credibility bookcase, we saw our community crave human connection more than ever. Despite the literal and figurative distance, you managed to build new relationships, stay connected, and check in on each other through millions of new connections.
We wanted to share a look back at the highlights and share our gratitude before we say goodbye to 2020 for good and usher in a brighter, more connected 2021. We call this annual tradition Donut Digested.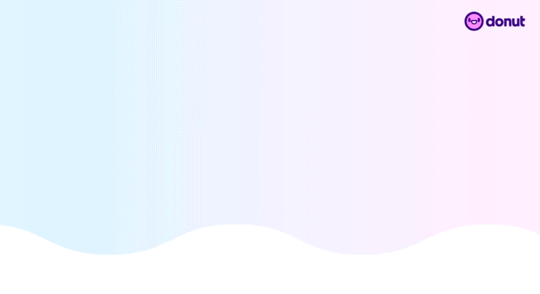 By the numbers
Over a half million people across 12,000+ organizations, in 24 time zones made nearly two million connections last year. We're happy to see that so many people were able to build new relationships and strengthen existing ones this past year.
Top trends
Even though Donut users belong to all kinds of organizations, from scrappy startups to Fortune 500 companies and nonprofits to student study groups—and everyone in between—our customers have more in common than you'd expect. We loved seeing how inventive our community can be, and wanted to share some of the creative, informative, and surprising trends on our radar from 2020.
2020 was the year of the #virtual-coffee. 
Perhaps not surprisingly given the rapid transition to remote work last spring, we saw companies looking to maintain connection, encourage collaboration, and build a virtual-first culture (often for the first time). Many of them took their Donut channels to Zoom, or created new ones for this purpose. #Virtual-coffee was the most popular Donut channel name in 2020 by a landslide. A distant second was #coffee-buddies, with an honorable mention to the punny, fifth-most common Donut channel name: #donut-be-strangers.
It's always a good time for a Donut break. Especially when that time is 2:30pm.
Since we work with teams all over the world, we clock Donut meetings at all hours of the day, and all times of the year. Despite the geographically distributed nature of our users, a few times of day were most popular for Donut meetings in 2020 (drumroll, please): 2:30pm EST on the East Coast of the US; 2:30pm PST on the West Coast; 2:30pm CET for our friends across the Atlantic; and—you guessed it—2:30pm CST in China. Especially during a year as weird as 2020, who wouldn't want a little extra banter and camaraderie to break up the afternoon?
Cutting through the "awkward part" since 2016.
From years of matching people for serendipitous meetups, we already knew that it's critical to decrease the friction that keeps people from connecting. One glance at anyone's calendar in the new remote reality is enough to make your head spin, so we introduced a Google Calendar integration that does the scheduling for you. When it became clear that Donut meetups would look more like a video chat than a coffee walk for the foreseeable future, we made sure that people had access to a seamless Zoom integration that would schedule—and launch!—a Donut meeting, right from Slack.
Recreating—and opening up—the watercooler.
As the Donut team and community adjusted to the "new normal" in Q2 2020, we noticed some patterns and common feedback: people were craving connection, but there was a limit to how many video calls they could handle in a day or week. (Same.) We became obsessed with figuring out how to beat "Zoom fatigue" and started to wonder: what part of the Donut experience could help people connect more easily without adding an additional meeting to an already-packed calendar? What were people craving from the "old" (primarily co-located) workplace that they weren't getting from remote work? Through months of interviews and research, we uncovered that people missed the small, spontaneous moments of human interaction that came from sitting next to someone at lunch, riding the elevator together, refilling your coffee, and more.
So, we created Donut Watercooler: an asynchronous solution for serendipitous conversation right in Slack. In addition to replicating some of our favorite in-person chit chat, Watercooler has also opened up the conversation to those who might not have the time or inclination for another Zoom meeting, such as introverts, or people in different offices and/ or time zones. It launched in October, and thousands of teams set up Donut Watercooler channels in 2020.
Helping the people who help us.
Last year was a tough one for just about everyone. We made a commitment at the beginning of the pandemic to support the organizations who were most likely to be impacted by the shift to remote work and pandemic-related economic challenges. Specifically, we've made Donut accessible to nonprofits, free Slack communities, and educational organizations, so that they continue to do their critical work without interruption.  We're proud to work with organizations who are helping make a difference, like the COVID Tracking Project, which spearheaded the effort to track COVID data in the United States as cases began emerging, and all of the Ivy League. We plan to continue giving back in 2021, so give us a shout if you think your organization might be a fit for Donut, and we'll share more information on special packages.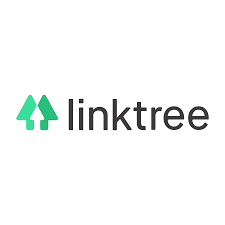 ""When LinkTree shifted to work-from-home, we introduced Donut and our team embraced it wholeheartedly. Thanks to Watercooler, we now have formed sub communities about podcasts, books, cooking and many other shared interests!""
Linktree ranked in the top 2% of teams using Donut Watercooler.
Brave New Year
We're so grateful for our incredible community of Donut users; thanks for being the best part of 2020! We know 2021 will be brighter, better, and more connected.
Are you already using Donut? Check out your Digested.