How It Works
Donut helps create a culture of diversity, equity, and inclusion by making it easy to widen supportive networks and prompt educational conversations that turn empathy into action.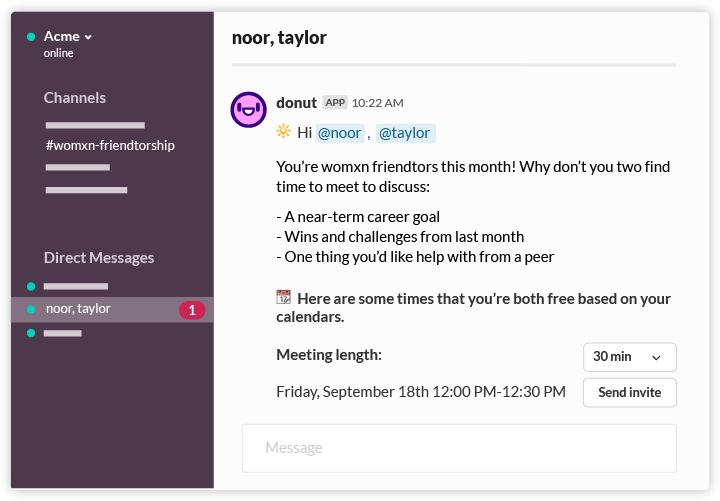 Launch Employee Resource Groups
Introduce colleagues with shared identities (and folks who are ready to listen and advocate) to build supportive networks.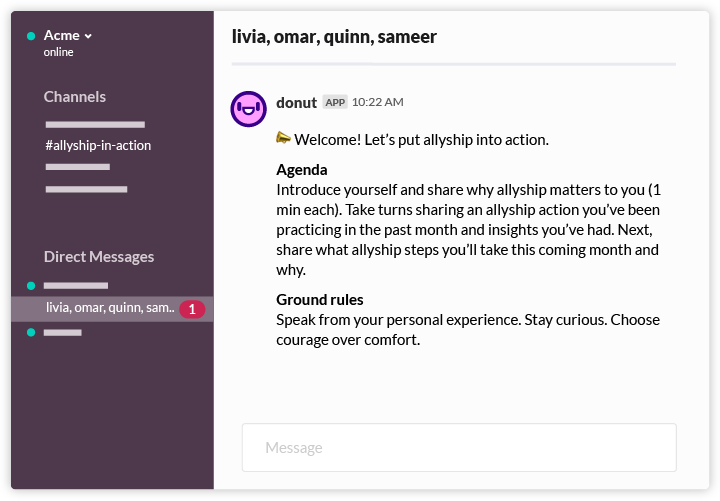 Create Equity in Action
Make small-group intros for thought-provoking discussions on what sponsorship, power sharing, and belonging mean for your org, and how to put those principles into action.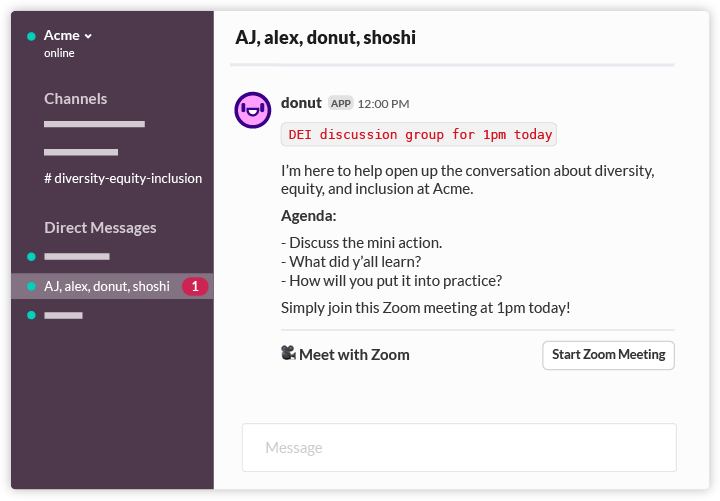 Educate on Diversity, Equity, and Inclusion
Prompt group discussions on readings, podcasts, talks, or other educational materials.