How It Works
Donut helps you get your engineers productive faster with a structured, scalable onboarding process. From setting up code review buddies to sharing wikis, deliver the onboarding content your new engineers need right where they are: in Slack.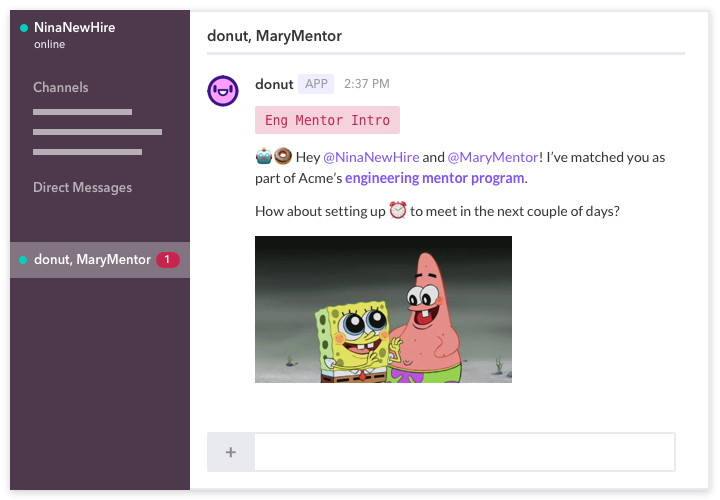 Engage onboarding stakeholders
Great onboarding is a team sport. Donut automates setting up and running an engineering buddy or mentoring system, and and nudges managers and DevOps to complete key onboarding tasks like picking a starter ticket.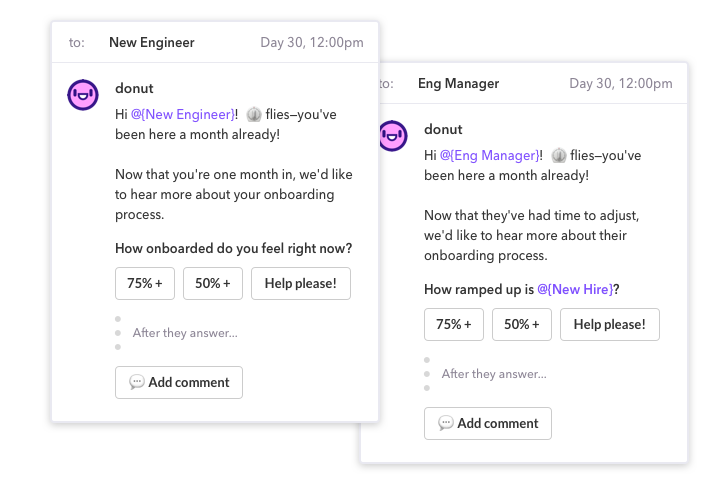 Measure ramp velocity and collect feedback
Gather qualitative and quantitative feedback from new hires and managers with Donut to track how ramped your new engineers are in real time. You can also send surveys about different pieces of your process to iterate and improve on them.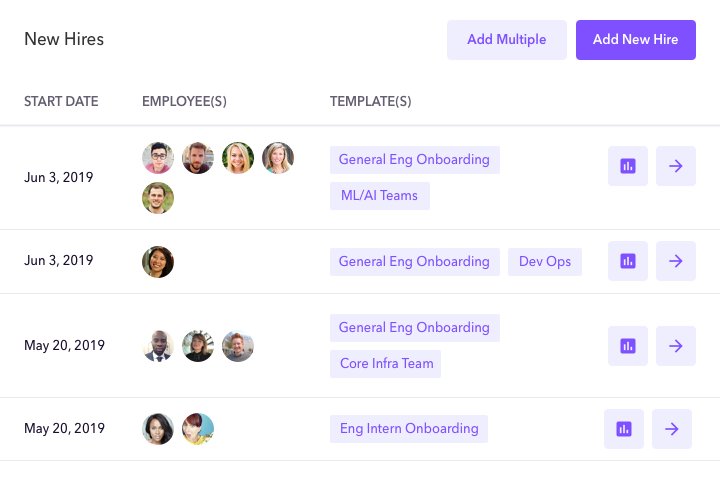 Customized paths
Build onboarding content in modules that you can mix and match for different roles and locations, so your engineers get an onboarding experience customized to them.
Still not sure if engineering onboarding matters? The best in the biz think it does.
Set up your 14-day free trial in just 5 minutes.
From $49 per month. No credit card required.