How It Works
Donut automatically picks a winner or group of winners out of a Slack channel and makes an introduction for a specific purpose. Donut even keeps track of old winners so there are no repeats.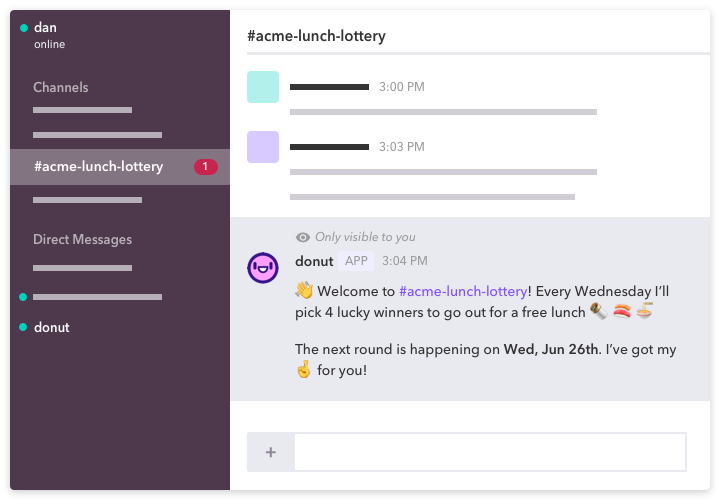 Run a lunch lottery
Pick a few lucky winners every month to go to a special lunch on the company.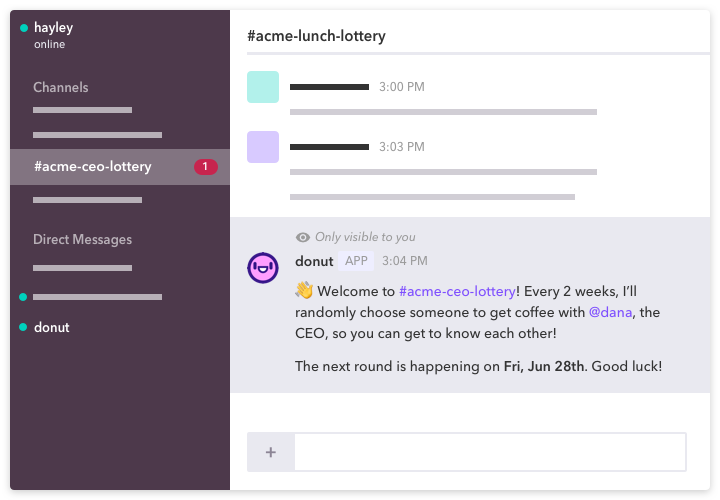 Have coffee with the CEO
Introduce your CEO to a small group every month for a coffee meeting—IRL or virtual.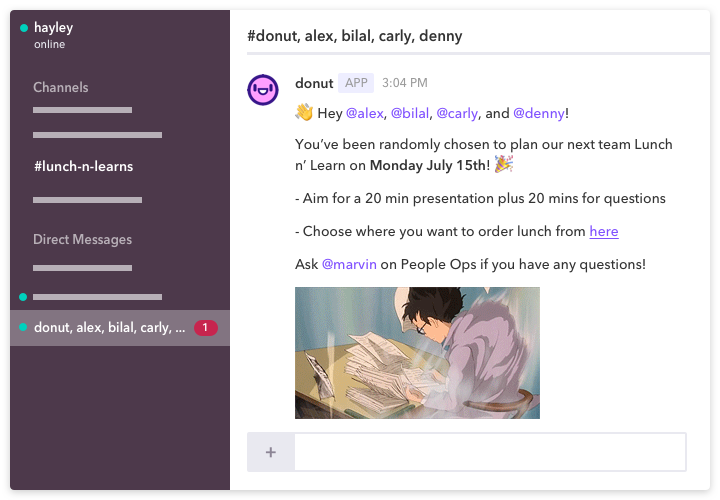 Assign special projects or tasks
Need 4 volunteers a month for lunch-and-learns? Want to make just one pairing intro per week per channel? Donut makes it easy.