How It Works
Donut makes it easy to spread knowledge across the organization by connecting peers for learning opportunities. Want to launch a mentorship program? Encourage job shadowing across different departments? It's as easy as creating a Slack channel.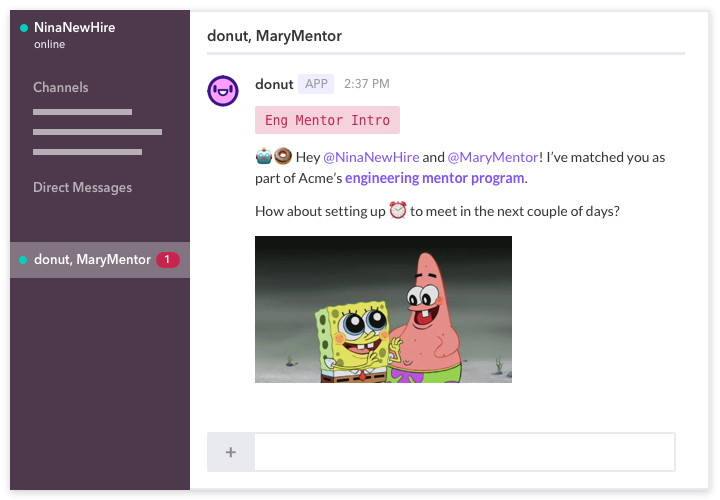 Run a Mentorship Program
Match mentors with mentees, and remind them to meet at various intervals. Group people based on department, topic, or seniority level.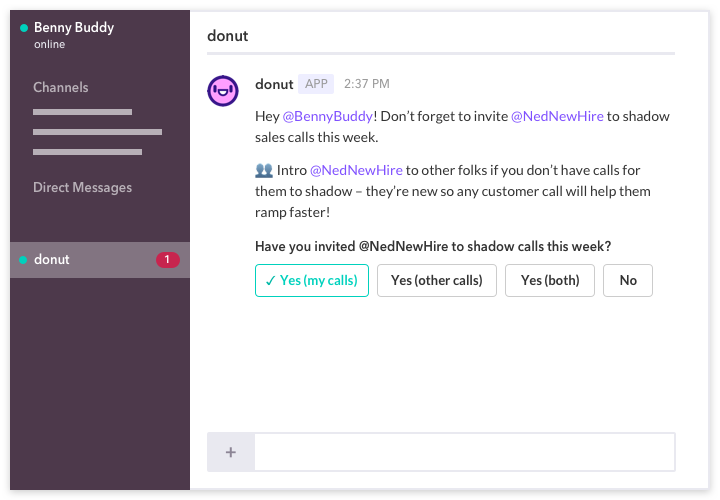 Encourage Job Shadowing
Whether you subscribe to Everyone Does Support or you're looking to move up a level in responsibilities, everyone stands to benefit from a job-shadow session at some point.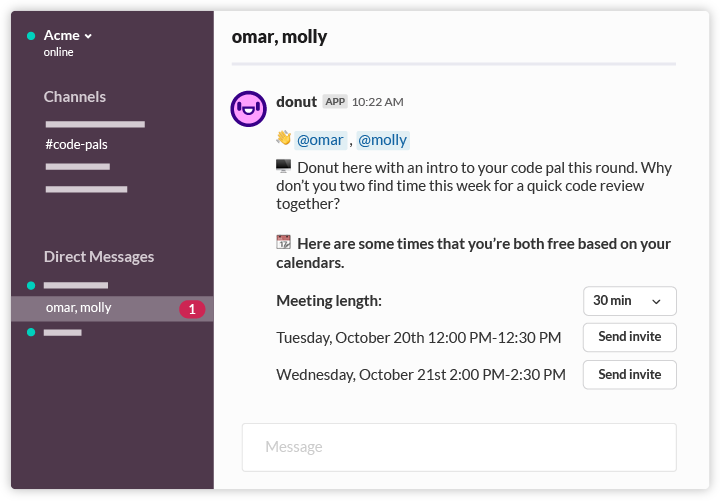 Level Up Teammates
Leverage the knowledge you have on the team by introducing colleagues for learning and feedback sessions, like code review pals or sales demo partners.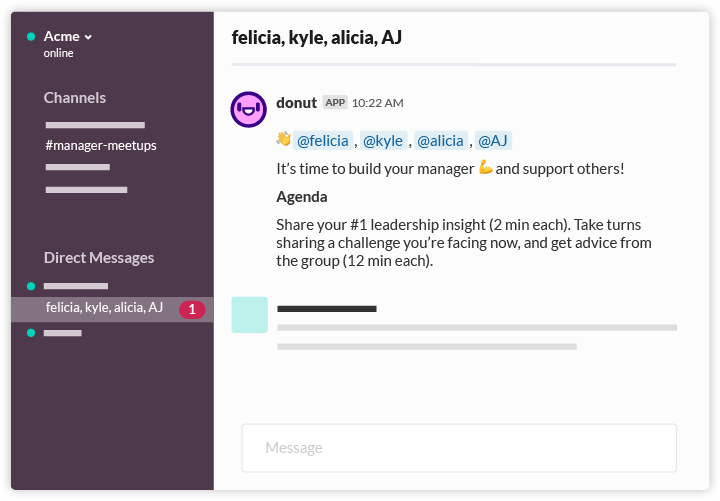 Build Supportive Networks
Encourage peers to share challenges, advice, and little wins—whether it's with manager meetups, or coordinator coffees.
Connect Peers for Learning Opportunities