How It Works
The key to building pipelines and closing deals faster? A structured onboarding process. From demo buddies to CRM tutorials, deliver it all right in Slack.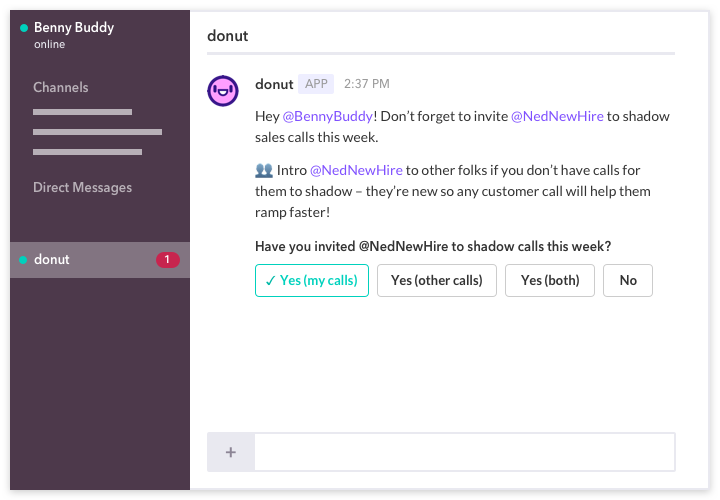 Engage onboarding stakeholders
Great onboarding is a team sport. Donut automates setting up and running a sales buddy or mentor system, and nudging managers, sales enablement, and L&D to complete onboarding tasks.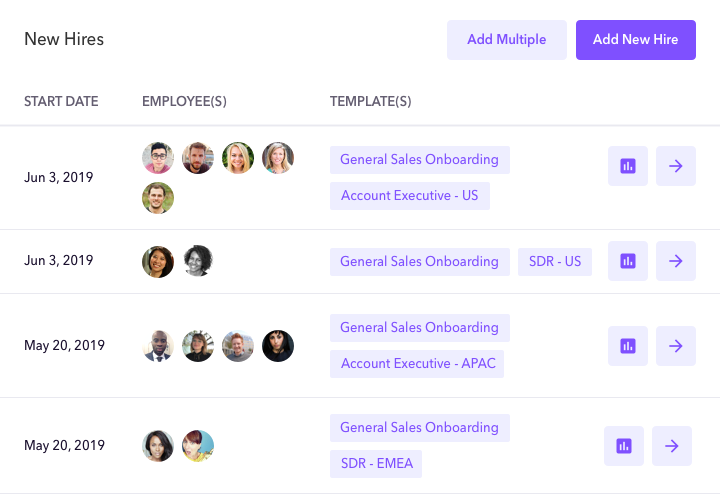 Customized learning paths
Build content in modules that you can mix and match for different roles and locations so your new sales team members get a learning path customized for them.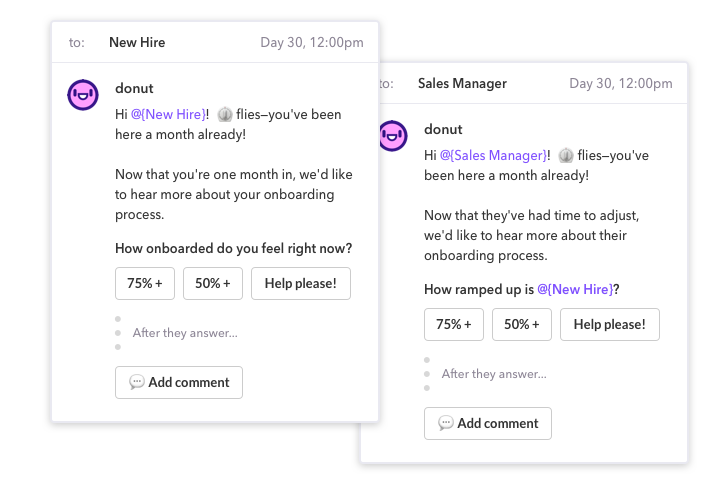 Track progress + collect feedback
Get instant insight into your new salespeople's progress - Donut's reporting tells you if they're completing assignments, meeting with their buddies, and alerts you to issues. Donut also makes it easy to collect feedback with lightweight polls in Slack so that you can make your training even better.
Find out what leveling up your sales onboarding can do for your business
Set up your 14-day free trial in just 5 minutes.
From $49 per month. No credit card required.