Donut is the ultimate Slack app for team building. Set up Donut in minutes and start building more camaraderie.
How It Works
Just create a Slack channel and invite the right people—Donut takes care of creating those serendipitous social collisions that build trust and collaboration.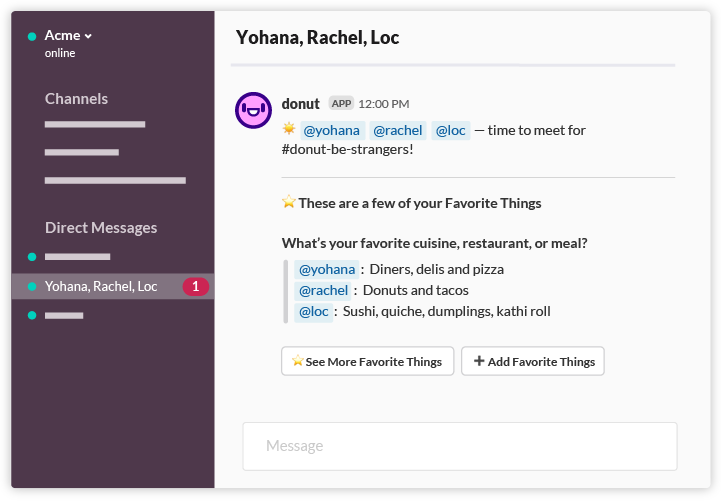 Help Teammates Get to Know Each Other
Introduce teammates who might not know each other via direct message, and encourage them to meet or chat remotely.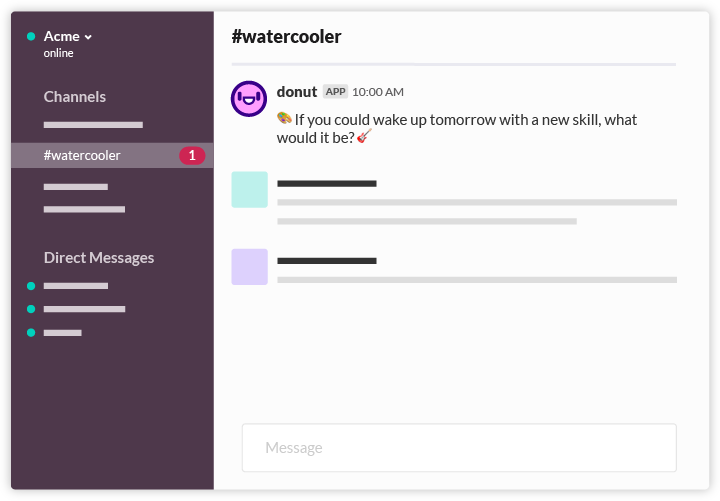 Take Your Watercooler Virtual
Post conversations prompts in channels that encourage sharing (and friendly debates) like "what's your favorite form of potato?" or "what song have you had on repeat?"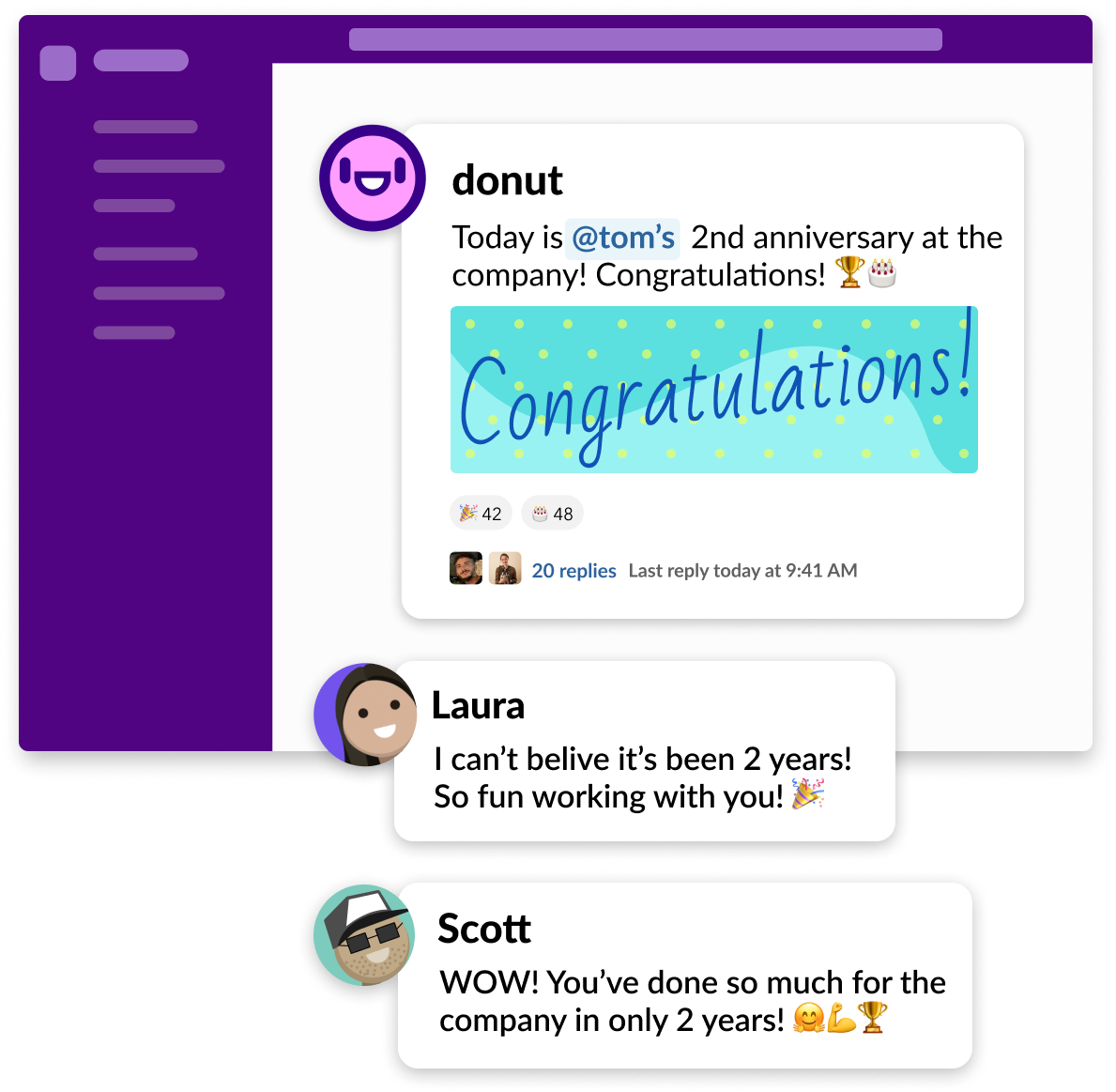 Celebrate Birthdays and Anniversaries as a Team
Automatically create moments of connection around birthdays and work anniversaries with Donut Celebrations.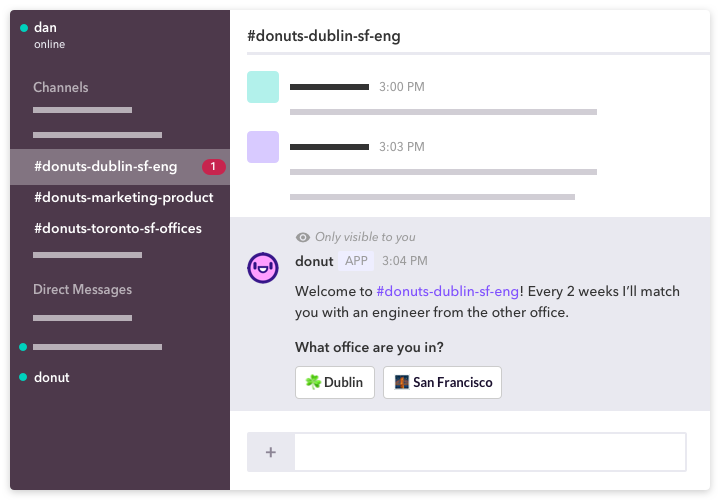 Build Bonds Across Departments or Distances
Engineering, meet marketing. SF, meet Dublin. Create authentic relationships by ensuring that teammates from different departments or locations get to know each other.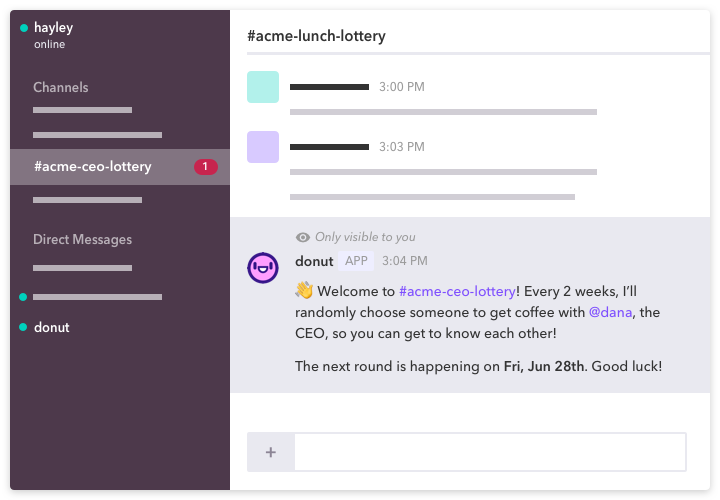 Run a Lottery Program
Pick lucky winners out of a channel to go to a special lunch on the company, have a coffee break with the CEO, or to volunteer for programming like lunch-and-learns.
Create Camaraderie and Community
Great Donut Selfies from Great Companies