Ti-Chung Cheng planned on being at Salesforce's Bellevue campus this summer. It's his second summer in a row interning for Salesforce, and some things haven't changed: he's still working in the engineering department, and he's still deeply interested in computer-human interactions. But a lot has changed. COVID-19 forced everyone to work remotely this year, which fundamentally altered the internship experience.
Ti-Chung is currently earning his Master's in computer science at the University of Illinois at Urbana-Champaign, researching collective decision-making. It's a fitting research category, because one of the first things that this summer's intern cohort did was come together to find ways to preserve some hallmarks of the in-person experience, including building important networks that help them succeed both at Salesforce and in the future.
Forming connections is a critical outcome of the internship experience no matter the company, and benefits run the gamut from making lifelong friends to increasing learning opportunities to landing a job in the near or distant future. But opportunities to create and nurture those relationships are further and fewer between when you're not grabbing lunch together in the cafeteria, living together in corporate housing, or leaning over to the next desk to ask a quick question about the code base.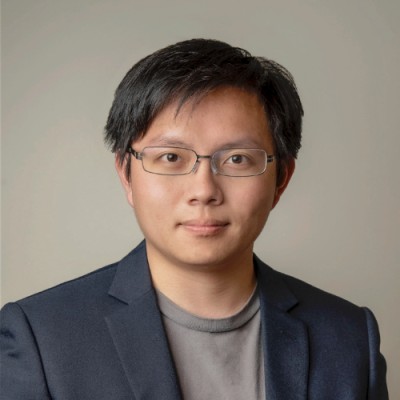 "People look forward to their Donut meetups every week."
Ti-Chung Cheng
Salesforce, Engineering Intern
Remote work comes with many hurdles, and they're magnified as an international student. Ti-Chung observes, "it's harder to form connections because of cultural and language differences, but the more people you meet, the more opportunities you'll have to find people you want to develop relationships with." Not only is meeting people a challenge, but forming the basis of long-lasting relationship is even more challenging: the lack of casual run-ins shortens the amount of time people have to get to know each other to the length of a meeting, and context like body language can get lost on a laptop camera. He started asking himself "how can we foster good long-term relationships in a limited amount of time?" So Ti-Chung and his fellow interns put their heads together, and launched a free Slack workspace for Summer 2020 Salesforce interns.
The workspace is their place to share onboarding info that might get lost in their inboxes, ask questions about projects they're working on, and bond socially. There are general interest channels, too, and all interns are welcome to join regardless of department. Commonly asked questions and useful pieces of information are catalogued and searchable across the workspace. The idea is to form a community around their intern cohort whose relationships and utility last far beyond the boundaries of Summer 2020.
If you're considering doing something similar, here are 5 tips for getting started:
Student organizations that wish to connect people may be eligible for a free Slack workspace (and you're also eligible for 90 days of paid Donut plans + an ongoing educational discount – just contact [email protected]). You can use personal or school emails to create logins so you can build a lasting network, even after the internship ends.
Seek out folks with common interests or needs by creating different channels like #QandA for onboarding questions, or #gamers to find folks to play games with.
Take advantage of virtual events the company throws to meet new folks and use it as a jumping-off point for building relationships. Salesforce hosts virtual game nights and competitions.
Set up a #watercooler Donut channel and continuously invite folks to participate. The more people that join, the broader the cross-section of networking opportunities you'll have.
Encourage folks to meet in groups of 4+. Conversation flows easily, and you'll have the opportunity to meet as many people as possible over the course of the internship.