John Cline's introduction to work life at Blue Apron can be summed up in one word: camping. As a new Engineering Manager for the growth team, his first day in the office was quickly followed by a weekend company retreat to a nearby summer camp, complete with lots of team-building activities and good old-fashioned outdoor fun.
Though much of his onboarding process took place outside of the office, many of the milestones were still the same. John met as many people as possible, had a one-on-one with his new manager, and drew up a roadmap for a new engineering team that was focused on a product (growth) as opposed to a stack (front end vs. back end).
If we articulate the goal of onboarding as a process that sets an employee up for success in their new role, understanding and tracking those kinds of milestones or objectives over the first 30, 60, and 90 days of a new employee's tenure becomes critically important.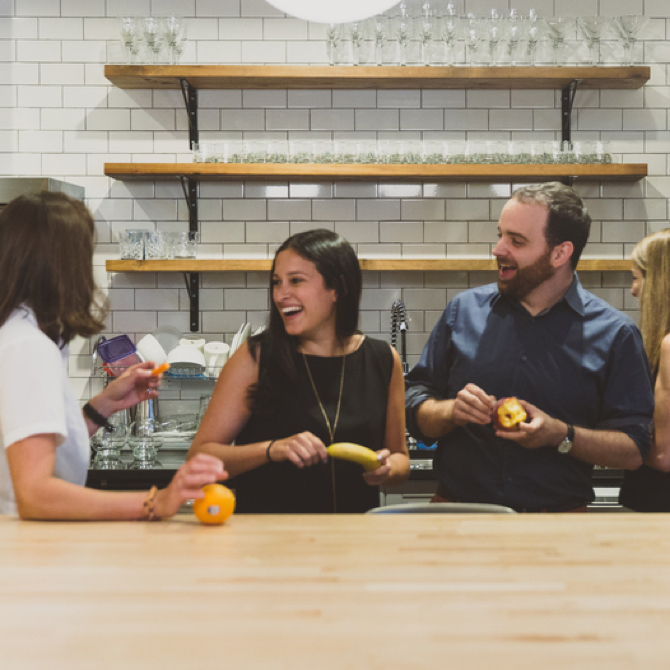 For John's team at Blue Apron, key objectives of the onboarding process for new hires are:
Meeting their manager as well as others in the organization, and getting good context around what management and leadership looks like at Blue Apron.

Understanding their team's place in the company, and how that team's mission fits in with broader company objectives.

Understanding the overall technical picture of the company, and the importance of their team in that technical picture.

Knowing where to find critical pieces of information, like Wiki pages or Google docs.

Introducing key objectives for the team, and the basics of how to accomplish your own work.

Communicating the full extent and scale of how Blue Apron is working towards a vision of building a better food system.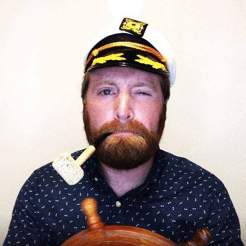 ""Since we've implemented Donut, onboarding has gone faster, and new hires are much more engaged with the team and the work.""
John Cline
Blue Apron
Once objectives for onboarding are identified, implementation becomes the next question. How do you usher through one or more new hires, and how do you optimize this process to help meet your definition of success for the onboarding process?
Taking this list of objectives and translating them into reality is more difficult than it looks. It requires some careful choreography across departments, a well-coordinated schedule, and the compilation of many reminders and resources. All of that takes time, for HR, for teammates, and most of all for John, who is already balancing a full plate of hiring, everyday management, and guiding product development on the user-facing part of Blue Apron's technology stack.
Human resources has part of the solution: The standard process at Blue Apron includes a company onboarding session every other Monday, where new hires learn about the company and different teams, receive their computers, and set up their email. If new hires aren't starting during an all-day onboarding session, they'll go straight to their new desk and new team, and catch up with a company onboarding session the next week.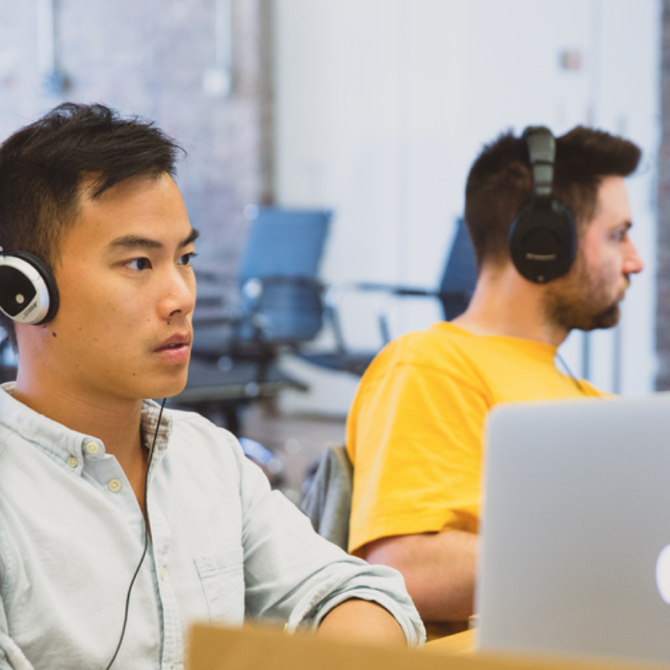 For the parts of onboarding not covered by HR (intros to managers and teammates, team-specific information and training), John needed a customizable solution that would easily integrate into engineering's existing workflow, and that would ease the burden of planning and coordinating sporadic new hire arrivals.
Donut rolled out to the engineering team earlier this year, and has helped John make the onboarding process "much more smooth." Employees are "onboarded faster, and they seem to be a lot more engaged with both the team and the work."
Rather than taking time out of his workflow every time a new teammate starts, as soon as John has a new hire's start date, he adds them to a personalized onboarding flow that automatically guides them through meeting new teammates, scheduling activities like facility tours, enrolling in benefits and filing IT tickets, and setting up one-on-ones with managers and directors. Automating these introductions and scheduling tasks has also left more time for other important aspects of onboarding, like identifying some beginner-friendly tasks that a new hire can accomplish in their first couple of weeks to help build confidence and ramp up to more complex work.
Besides meeting key objectives, what does John look for in a successful onboarding process? He wants new hires to feel accepted and welcomed. He wants them to feel successful, to be able to point to a project they've implemented in the first few weeks at work, to feel like they have a good understanding of the organization structure and the company's high-level goals for growth. When onboarding is successful, it ultimately makes his team more successful.