Building a welcoming and engaging office culture can be a challenge for any company, but having a largely remote team scattered across 24 countries presented its own unique challenges for Cloudbeds, a hotel management software company. Luckily, Director of People and Culture Jennifer Johnson has made it her mission to keep the team connected and unified, no matter the time zone or country.
Unify Around a #RemoteFirst Mindset
The diverse Cloudbeds team is made up of over 180 employees from San Diego to São Paulo, collaborating in local and international travel markets. While most employees work from home, some work out of an HQ office in San Diego. Despite having a team comprised of both remote and in-office employees, Jennifer says distance doesn't have to be an obstacle to promoting a teamwork-centered culture.
Cloudbeds is able to recruit and retain talent no matter the location by framing company operations around a "remote first" mentality, from constant engagement on Slack to worldwide team meetings held via Zoom which help mimic the feeling of face-to-face communication.
"Everybody needs to feel like they are on the same playing field. The San Diego office doesn't get preference just because we're in the same space."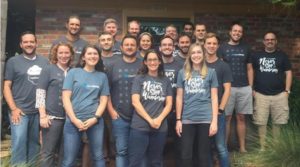 Lead with Cross-Company Connections
How do they set the tone for this united front from day one? Cloudbeds has implemented a sleek onboarding process that includes a buddy system, 30/60/90-day check-in reminders for managers, and polls that periodically collect new hire feedback. Powered by Donut, the onboarding buddy system pairs new team members with an ambassador from within the company, because getting new hires connected with a real person is key to helping them feel part of the team from the start. The ambassador program encourages team members to chat and get to know each other, no matter their location.
Jennifer wanted the buddy system to be exactly that: a friendship that crosses departmental and geographical bounds with a fly-by-the-seat-of-your-pants spirit that makes it less about work, and more about fun. She says, "they've intentionally been paired with someone they don't know anything about in any scenario, so I wanted for them to think about what would happen if they were sitting together at a desk in an office, and how they would get to know that person. It should be lighthearted."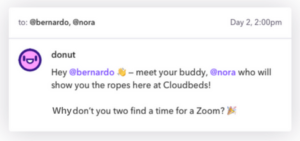 When designing the ambassador system for Cloudbeds, Jennifer knew she wanted the ambassadors to be volunteers who were excited to share what they loved about working at Cloudbeds with new hires. To accomplish that, she started out by simply asking who on the team wanted to get involved in the new initiative, and received a really enthusiastic response: in a company of less than 200 people, 40 people said yes right off the bat! Today, she believes this choice to start with volunteers has been pivotal to the success of the buddy system.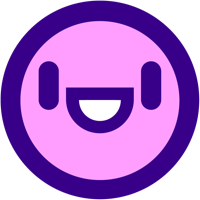 "The ambassador program shouldn't be a chore, because it's meant to make new people feel welcome. The people who raise their hands and volunteer are more likely to stay involved because they chose to do it themselves."
Jennifer Johnson
Cloudbeds, Director of People and Culture
Through the ambassador program, team members start cultivating meaningful relationships at the start—and best of all, it's been effortless to run and maintain. With such explosive growth at Cloudbeds, she needed something that would run in the background and motivate people to build these relationships without a lot of hands-on manual reminders.
"Onboarding through Donut has given me peace of mind that people are going to feel welcome and connected on their very first day."
Continue Connectivity
A real #RemoteFirst mindset means that Cloudbeds actively cultivates relationship building beyond just onboarding new hires. All employees are welcome to join their #get_to_know pairings channel in Slack, where teammates are introduced to colleagues they might not otherwise interact with very often. One single introduction can lead to many more serendipitous connections, and participants are genuinely excited to meet people who may have similar interests.
Jennifer knows the value of connecting with teammates you might not otherwise cross paths with organically: it's become a great way to learn about colleagues on a more personal level. She says, "Two Cloudbeds colleagues recently got paired with someone that they had never interacted with before. They scheduled a call and ended up talking for about 30 minutes about kids, family, and our work situations. They probably normally wouldn't have gone out of my way to make the time to have that conversation had they not been introduced."
Building and preserving those interdepartmental relationships is critical no matter the team, but it's especially helpful to approach them intentionally with a distributed team. As Jennifer observed, "I get the sense that as a company we are always looking for more ways for us to feel connected. We all love working remotely, but we also love working with other people."