Creating—and maintaining—connection within the enterprise can be difficult, between organizational silos, geographical distance, and red tape. And that's before factoring in a global pandemic that has kept people physically apart for the last six months! We had the opportunity to sit down with two enterprise People Ops leaders who are going above and beyond to nurture cultures of collaboration and connection within their organizations. Kate Wetzel, Director of Employee Experience at Twilio and Shauna VanderWal, Employee Experience Manager at Bluebeam, Inc. joined Donut for a webinar where they shared their tips, tricks, and process for implementing programs that bring people together.
Read on for a recap and actionable recommendations that you can put in place for your own organization, no matter your size. (If you're not already using Donut, you can add it to Slack with one click.)

Bluebeam's Path to Connection: Evaluation, Phased Implementation, and Ongoing Measurement
Bluebeam is growing rapidly across the globe. With just under 500 employees across 10 global locations, they've already added 85 new employees to the team this year already—many of whom are working internationally outside of the Pasadena HQ, and have started since the COVID-19 pandemic began. 
Shauna told us that they've experienced a few key and common challenges: notably, it's hard to maintain culture and relationships across offices and teams during hypergrowth. After receiving employee feedback indicating some disconnection and a growing sense of silos, they knew they needed to introduce new communication channels that would keep information flowing across their global workforce, and rebuild the sense of connection.
Here's the playbook they followed:
Step 1: Sit down with ITS & Security 
These key stakeholders need to be looped in from the get-go, any time Shauna and her team are exploring new platforms. After diligence, they loved the platform and Shauna's team was greenlit to try Donut.
Step 2: Structure a pilot
Shauna followed a few important steps in running a meaningful pilot:
Define what success looks like, and identify measurement criteria

Centralize resources and educate participants 

Collect feedback throughout the pilot

Evaluate feedback and make a decision based on measurement criteria
People Ops partnered with Engineering to launch a pilot of about 50 willing participants from Engineering, HR and People Ops on March 2, 2020. Shauna's team decided that they would run the pilot for two months, or 5 pairing cycles. They launched a page on Confluence, their intranet, with program FAQs and a feedback form. However, even the best plans are subject to change, and when COVID-19 hit, Shauna and team decided to shorten their evaluation process. 
After receiving excellent feedback after just three pairings, they decided to propose extending access to Donut across the entire company. Here's one example of positive feedback from a pilot participant that Shauna shared with us:
"Getting to connect with other members of Bluebeam whom I wouldn't have met otherwise was great. Also, the semi-formalized setting takes the edge off of meeting new people. I'm typically a shy person, and this makes socializing less scary because I know that the person I'm meeting is probably just as nervous but also wants to make a friend"
Step 3: Get buy-in from Leadership
The next step was critical. Armed with the positive results of the pilot, Shauna's team shared the findings with the senior leadership team, with plans to launch company-wide. In addition to sharing the outstanding feedback, Shauna also outlined the vetting process and value proposition—how Donut authentically connects employees across teams and timezones—to get everyone on the same page. The leadership team agreed that Donut would be a great COVID-era resource for the growing team, and it was off to the races.
Step 4: LAUNCH!
After securing buy-in from leadership, Shauna also asked for leadership's participation and support to make the launch a success. This included asking them to join Donut channels themselves, as well as encouraging their teams to participate.
From there, they deployed waterfall comms to leadership, people managers, and then all employees. Understanding the goal for the program (an identified target of 100 participants), Donut's all-employee launch in late April was accompanied by a promotional schedule including the following tactics and channels:
Plug in the weekly employee newsletter

Articles, FAQs, and other resources posted on the company intranet

Reminders in Slack, employee orientation, and new managers orientation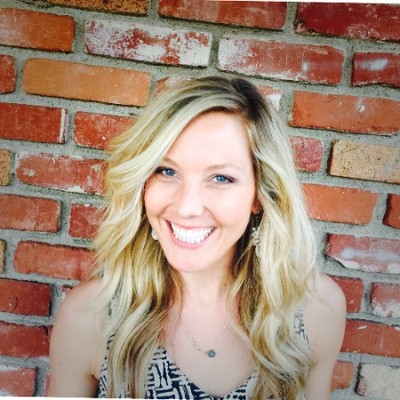 "It's so helpful now that people can't be in the office and having those watercooler conversations, or just meeting in passing"
Shauna VanderWal
Bluebeam, Inc., Employee Experience Manager
Step 5: Set norms
Donut is framed as an ongoing program, with new pairings every other Monday. The suggested time for a Donut meetup is 30 minutes, but employees are encouraged to make the meeting their own. In order to build community with these connections, it has been important to keep the momentum up and build Donut in as a new cultural habit. The team did this by encouraging participants to share takeaways in the #b-harmony Slack channel, including fun screenshots and takeaways from the meeting. Another way they increased participation: running promos using Bonusly points!
Step 6: Measurement
Outside of hitting the numerical participation goal (107% to target), Shauna also wanted to understand Donut's impact on employee engagement. The team sent out a survey three months after launch. Questions included: 
What they liked best about Donut

How the experience could be improved

What impact Donut had on culture if any

Other ways they'd like to see platform used

Preferred frequency & duration
The results were tremendous: for example, 97% of users felt that the opportunity to connect with coworkers in #b-harmony created a meaningful connection. The long form feedback speaks for itself:
"Speaking to colleagues with different backgrounds and in different places helps each one of us be more inclusive and feel connected" 

"We can feel pretty isolated and lonely during COVID times. What I love about #b-harmony is that I not only feel connected to my coworkers, but I'm meeting new coworkers in different offices which is something that's not easy to do"

"I'm very much an introvert, but I really am getting a lot of value out of this opportunity to make new connections. I look forward to every Donut meeting. Now I have people I can reach out to outside of my team as the need arises"
Twilio's Bottoms-Up Approach to Employee Connections
Where Bluebeam was looking to implement structured programs to help work through growing pains, Twilio was looking to boost and validate the bottoms-up connections programs already in play throughout their global workforce. Much like Shauna, Kate shared that one of the biggest challenges of remote work for her team is the reduction of chance encounters that create new bonds—the camaraderie that often yields better collaboration. Given that Twilio is expanding from 4,000 to 5,000 employees next year, collaboration is essential to the business. This is nothing new for Twilio: when Kate joined Twilio, the company had just doubled, and they were beginning to experience the typical signs of hypergrowth disconnection. Teams all over the world had begun using Donut to forge tighter bonds, even amid rapid change. These grassroots took root and formalized when the pandemic hit.
Faced with unexpected, widespread remote work, Twilio employees shared the feedback that they wanted more connection opportunities within and across teams. Twilio decided that it was time to double down on Donut and provide access to the platform for everyone—and to amplify certain existing programs that were creating meaningful connections.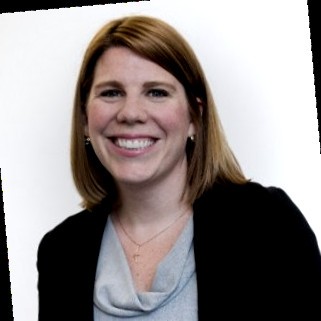 "We listen to the employees and we scale what we think is going to be beneficial for the business"
Kate Wetzel
Twilio, Director, Employee Experience
In addition to the virtual coffees that employees were craving during the early days of the stay at home orders, Twilio found two creative and unexpected ways to build deeper connections among employees.
Supporting and extending company-wide trainings
Twilio had launched a "Be Inclusive" training across the entire company. The training helped create a shared language and expectations for employee behavior, and Kate's team decided to extend the learnings—and provide just-in-time nudges—using Donut. Given that a goal was to hold employees accountable to the behaviors the company expected them to use, repeated contact with the material proved key. Donut also helped the Learning & Development team extend distributed learning, using the platform to share additional content and tools to handle microaggressions, interruptions, and racist speech. In addition to amplifying the content, Donut creates "circles" of employees to put this training into practice together.
The results have been measurable and significant: Kate's team has seen an increase in Twilio's Belonging Index, showing that employees are reporting an improved sense of belonging at the company. Together, the combination of Be Inclusive training and Donut is helping employees live and more deeply engage with Twilio's values.
When connection, learning, and camaraderie are good for the business
When Twilio entered the Brazilian market through an acquisition of a local company, language competency was not the focus. However, it turned out that working and collaborating with colleagues with different native languages and varying proficiency in business English was a challenge for the business in terms of post-acquisition integration, collaboration, and cross-team connection.
The Latinx ERG proposed a suggestion: they would create new Donut channels for language learning.  Employees can opt in to learn new languages, or sharpen skills, with peers. It's been a great resource for skill building, and they've seen an increase in participation. The current languages offered are Spanish, English, and Portgugese, and they are looking to add German & French next. This solution creates opportunities for cross-departmental and cross-cultural interactions; provides a company-sanctioned channel from growth and development; and addresses a real business need.
Going Deeper: Lightning Round Q&A
Getting buy-in: how did you get leadership on board?
Kate shared that when Twilio upgraded from the free subscription to the enterprise subscription, it was a parallel path between the groundswell of employees that wanted to scale Donut for their work groups, while the executive team also realized that it wasn't as easy for them to connect with employees now that everyone was in disparate locations. Measurement was key, too: in proving that the additional investment would help with culture goals (measured by an employee experience survey), it became a relatively easy adjustment to get the funds.
Slack channel overload: any tips for standing out amid the noise?
At Bluebeam, the main Donut channel is called #b-harmony, and new Donut channels follow a similar naming convention. For example, product development is #b-harmony-pdm. As they've built new channels in Slack for different offices' Donut programs, they've similarly stuck with the "b-harmony" dash" nomenclature.
At Twilio, there's no formal naming convention, but most of the channels follow the following pattern: #[short nickname for the office]-donut. The commonality between these two approaches is that it builds familiarity with Donut, and the experience that employees can expect from joining the channel.
Challenges and opportunities
Kate and Shauna both shared that international time zones are tricky for Zoom calls. Asynchronous "watercooler" style banter in dedicated channels can help lower the lift in creating transnational connections. This type of approach can also help create connection without contributing to Zoom fatigue. 
Additional leadership participation was also a common theme. Shauna told us that she was able to identify six business units that were under-engaged with Donut. By reaching out to those six leaders directly, she was able to get five of them to participate in Donut, signalling to their teams that it's good (and expected) to participate. Other solutions included setting up pairing programs, like CEO lotteries, to connect employees with leadership.
Finally, continuous participation is the name of the game. Some ideas for continuing to drive engagement included regular communications pushes, small promotions using tools like Bonusly, and new channel creation for important use cases, like intra-team for large teams, and setting new hires up for success.
***
While connection can be tricky in the enterprise, there is much to gain, and seemingly endless combinations and permutations of programs to try. Whether you're starting from scratch like Shauna at Bluebeam, or building on grassroots momentum like Kate at Twilio, Donut can help the team connect, build camaraderie, and collaborate better than ever.