Damian Karzon uses Donut to get to know his team at WORK180, which is spread out over four cities in Australia and the UK. He's met people both locally and remotely, within his department and on other teams, and he even met the newest member of the WORK180 family before she turned one week old. Baffled by how that happened? We'll back up.
The Importance of Rituals
WORK180 is a fully remote company, though they do have concentrations of employees in Brisbane and Melbourne. As a distributed company that's growing quickly, rituals are important to WORK180. These rituals foster connections across distances, create collaboration opportunities between employees in different departments and locations, and maintain a sense of cohesion.
One of their most important rituals is a weekly all-hands meeting where everyone gathers via Zoom at the same time for sharing company and personal updates. When WORK180 was small, everyone would give their own personal update, but now that they've hit 45 people and continue to grow, the team has split into 4, and each team gives an update. Most of the time these updates are not work related, like a learning from the past week or a favorite activity from the weekend.
In addition to all-hands meetings, WORK180 developed a series of in-person meetups designed to help teammates build and maintain collaborative relationships. The Australia team holds a biannual in-person conference to do team bonding activities, surface issues, and plan for the future. Individual cities meet up more frequently in person, often monthly.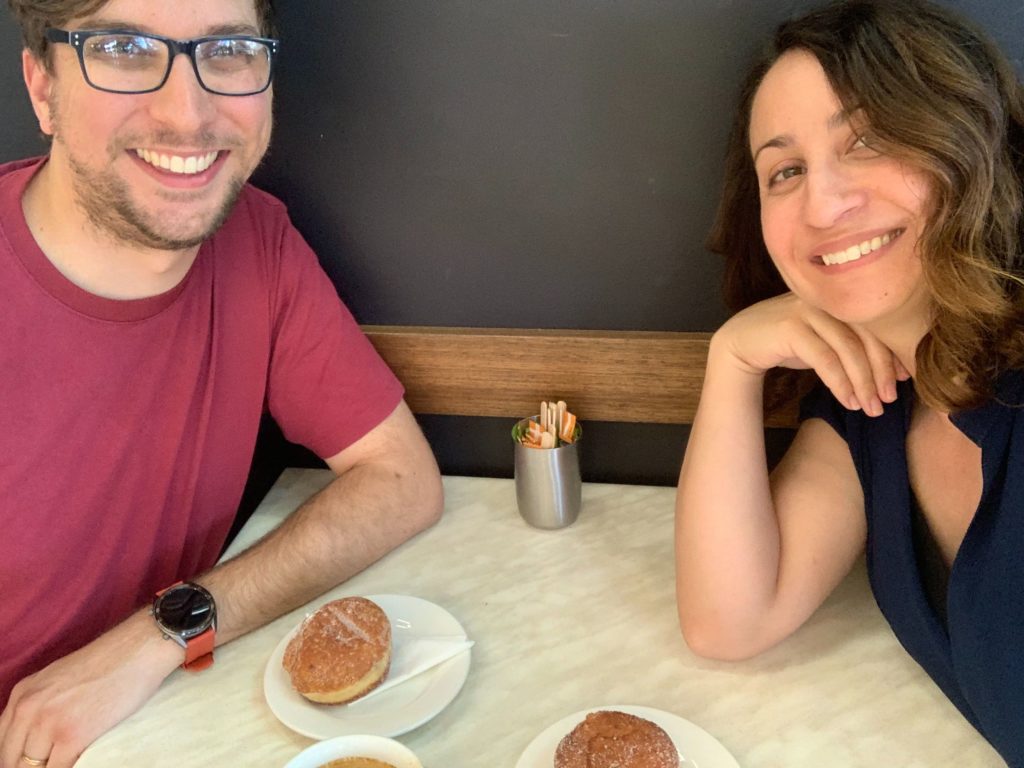 On Developing Personal Relationships
As a distributed team, WORK180's strong emphasis on rituals for the purpose of building personal relationships makes sense—as do the plethora of opportunities to get face time with colleagues. They don't solely rely on in-person meetups to build relationships, though.
Every two weeks, WORK180 employees get an introduction to a teammate they might not already know. Sometimes that teammate is in the same city, and sometimes they're in a different country; either way, the goal is to carve time out of their day for a virtual or in-person coffee. WORK180-ers make a point of snapping selfies during their meetups and sharing them on Slack, whether it's lunch at the local café, a walk along the river, or a phone call on Zoom.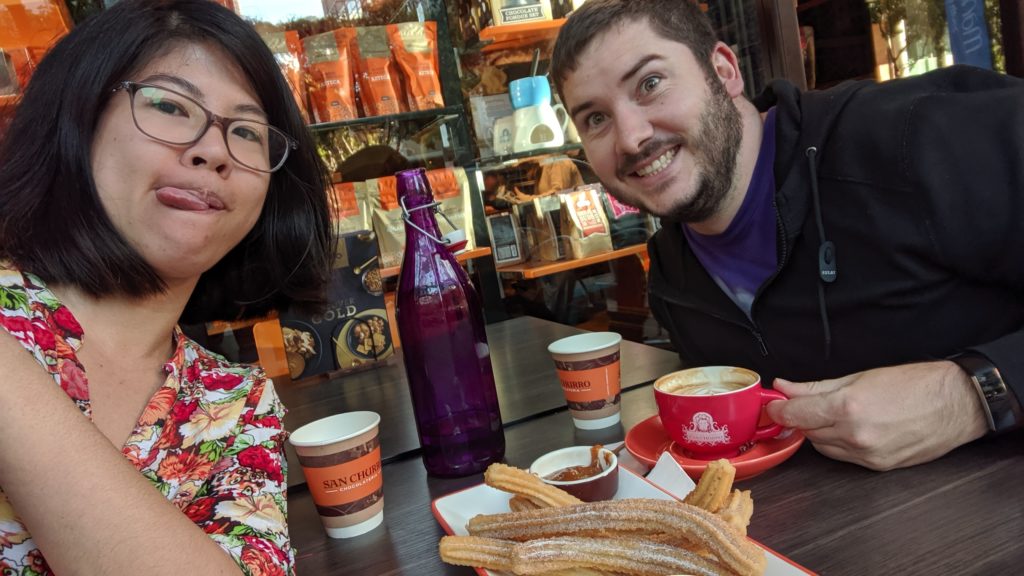 On Bringing Whole Selves to Work
Connecting colleagues for in person or remote meetups is only half of the equation: giving them permission to bring their whole selves to work is an equally important part of WORK180's strategy for developing authentic relationships.
Personal updates shared during team meetings are just that—a peek into a colleague's weekend or hobbies. Similarly, while talking about work during a Donut meetup is allowed, the explicit purpose of these conversations is to get to know colleagues outside of work—something that's critical for developing personal relationships but increasingly hard to do as a distributed workforce grows quickly.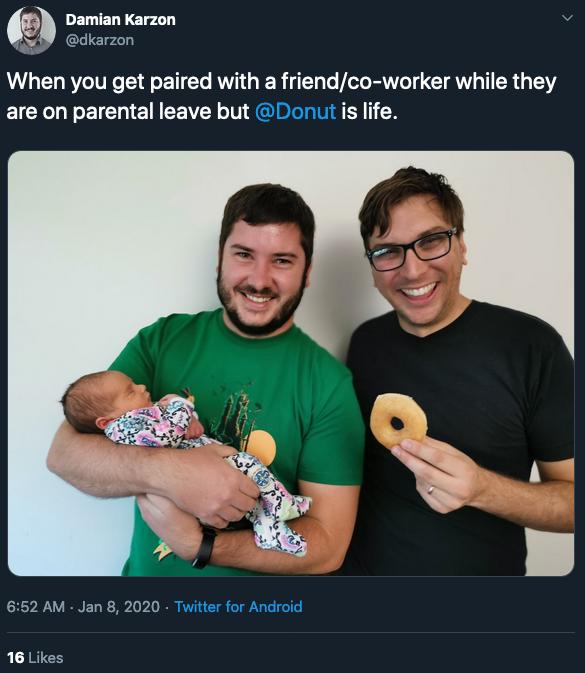 And that permission to bring their whole selves to work is precisely why Damian found himself en route to meet a colleague's daughter less than a week after she was born. Despite the fact that his friend and colleague Anthony was on parental leave with a newborn, they were determined to make their Donut meetup happen—and to welcome her into the WORK180 family.
Congratulations Anthony!