Never Miss Another Special Day
How It Works
Make birthdays, holidays, and work anniversaries more festive with Donut Celebrations. Celebrations are automated, customizable, and designed to recapture the buzz of connecting around special days together in the office. (Balloons and cake not included… for now.)

Get Started in 5 Minutes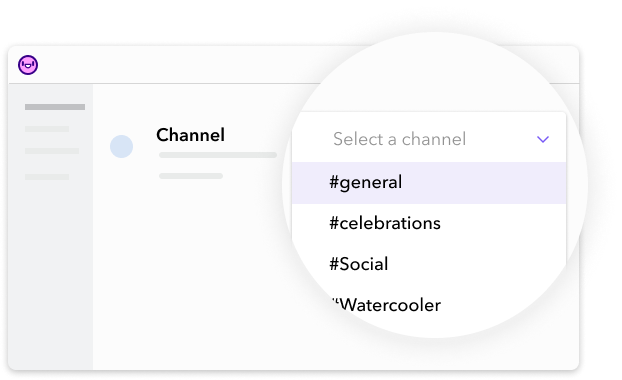 Choose a channel
Start your team's Celebrations by adding a Donut channel. You can add Celebrations to existing Slack channels (including channels with Intros and Watercooler already set up!).
Learn More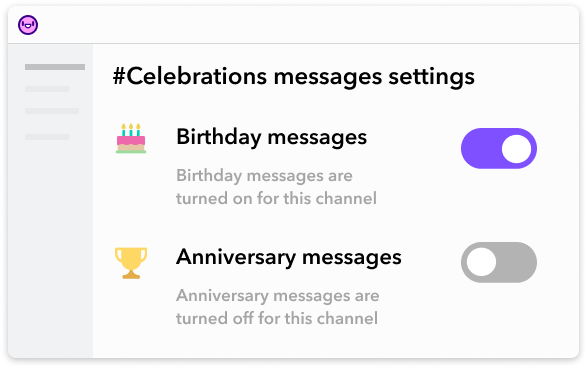 Set up your Celebrations
Birthdays and work anniversaries are both important milestones in an employee's year, as well as key moments of connection among the team. Select if the channel will be for birthdays, work anniversaries, or both.
Learn More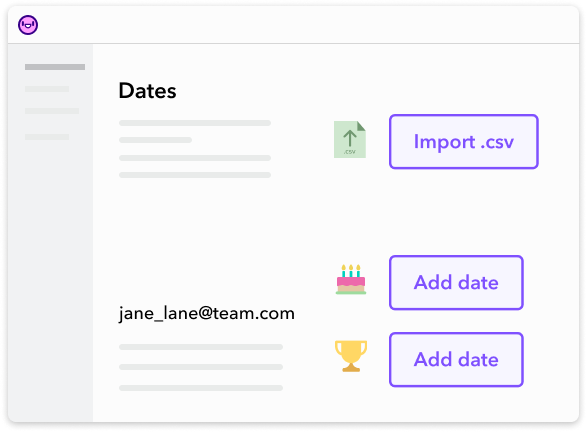 Easily add dates
Input birthday and anniversary dates for channel members. Dates saved in Donut will intelligently apply to all future Celebrations channels, saving you time and re-work down the line. You can choose to send Celebrations for each individual event, or group them by day, week, or month.
Learn More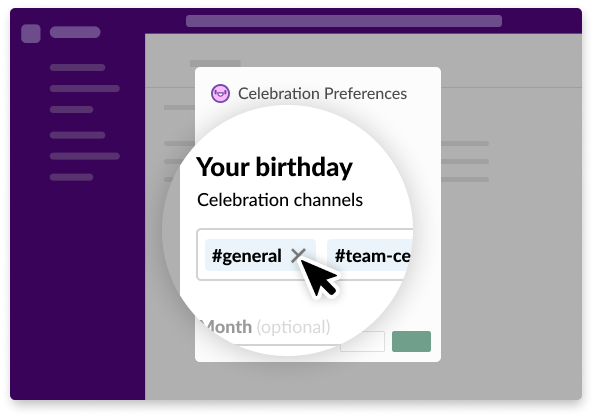 Let people personalize their own settings
Not a birthday person? No problem. Anyone can customize how they'd like to be celebrated, starting with public notification settings for birthdays.
Learn More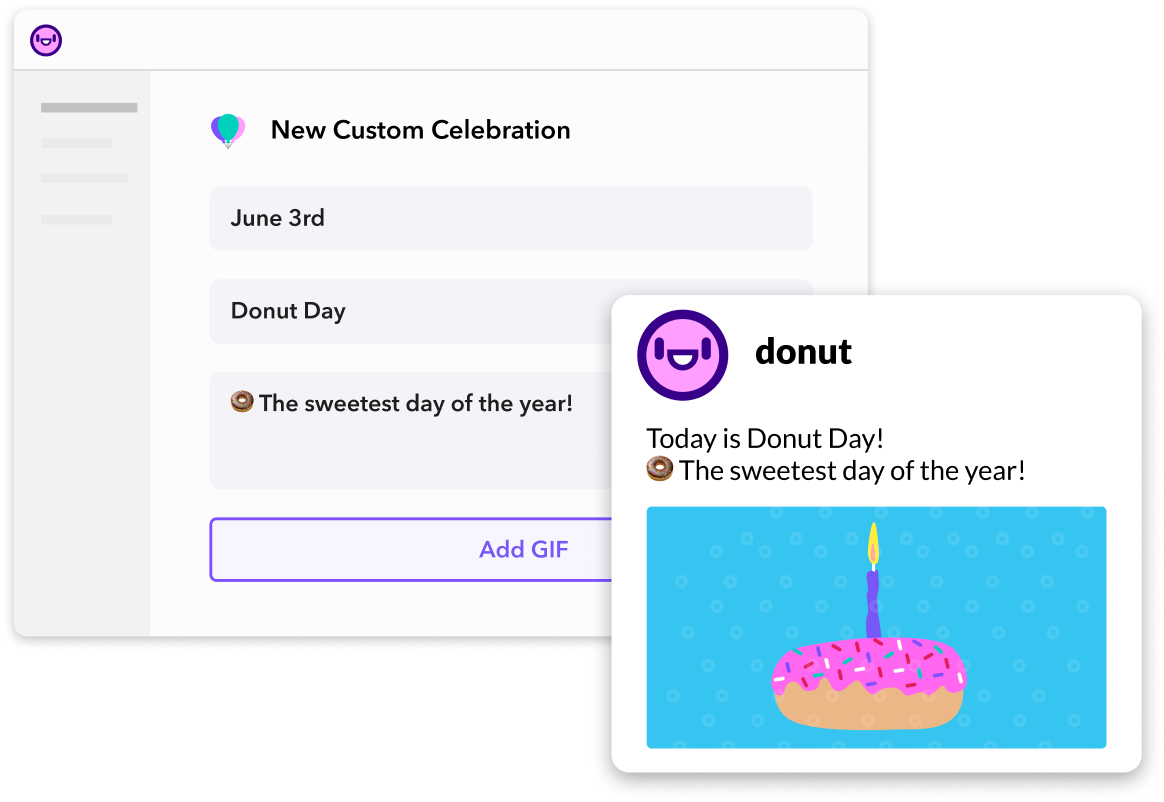 Pick your special days
Make holidays, milestones, and other important team days more fun and celebratory with Custom Celebrations.
Learn More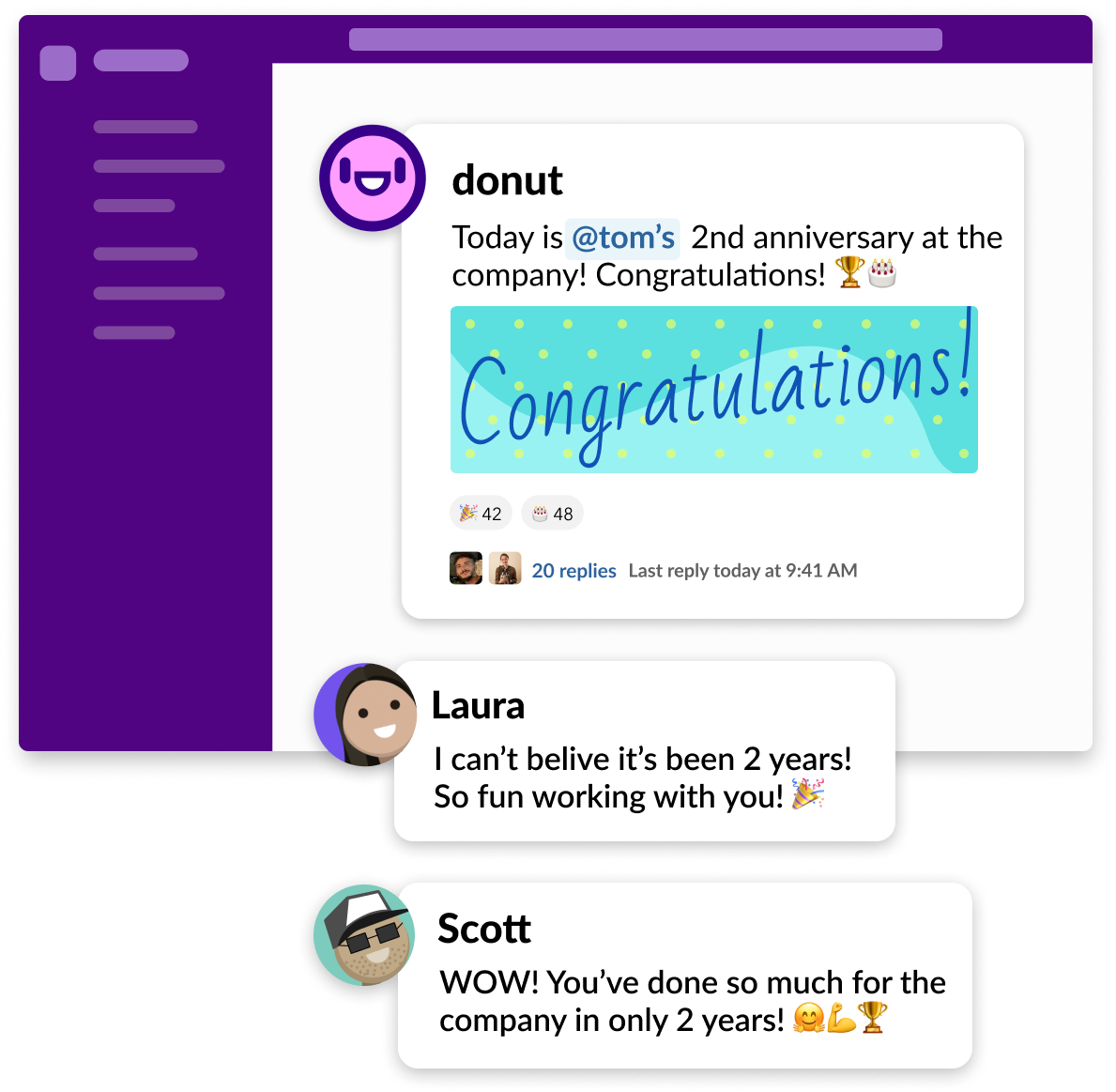 Celebrate with your team
The best part of special days is celebrating with your team. Share the glow right in Slack.
"Donut's Celebrations allow me to focus on fostering company culture while simultaneously checking off boxes on my to-do list without a second thought."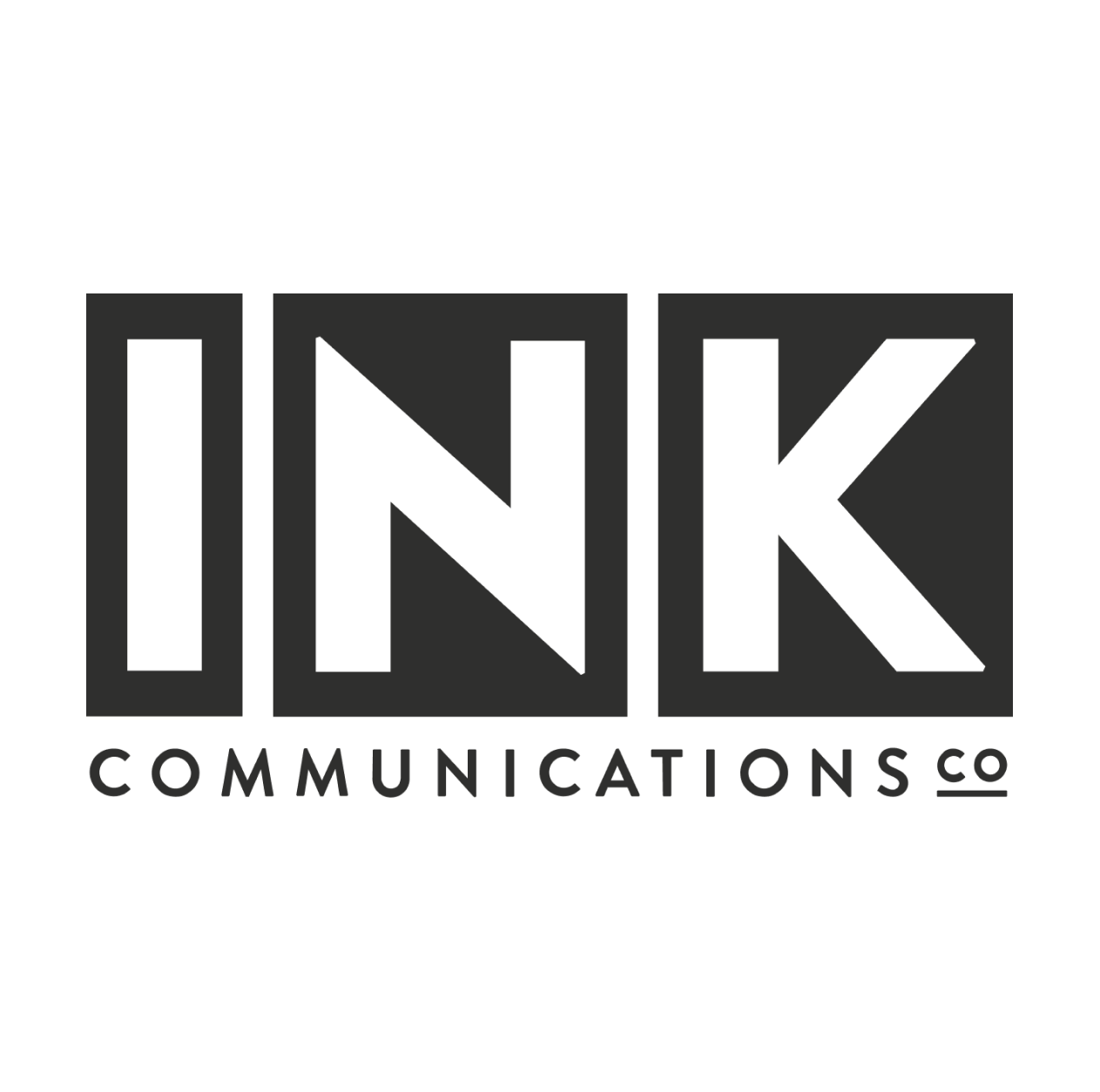 Will Gilbert
INK Communications Co.
, Employee Experience Manager
"Being a fully remote team, Donut keeps our team members continually engaged and connected. We love how easy it is for us to touch base and celebrate each other's milestones, no matter where we are in the world!"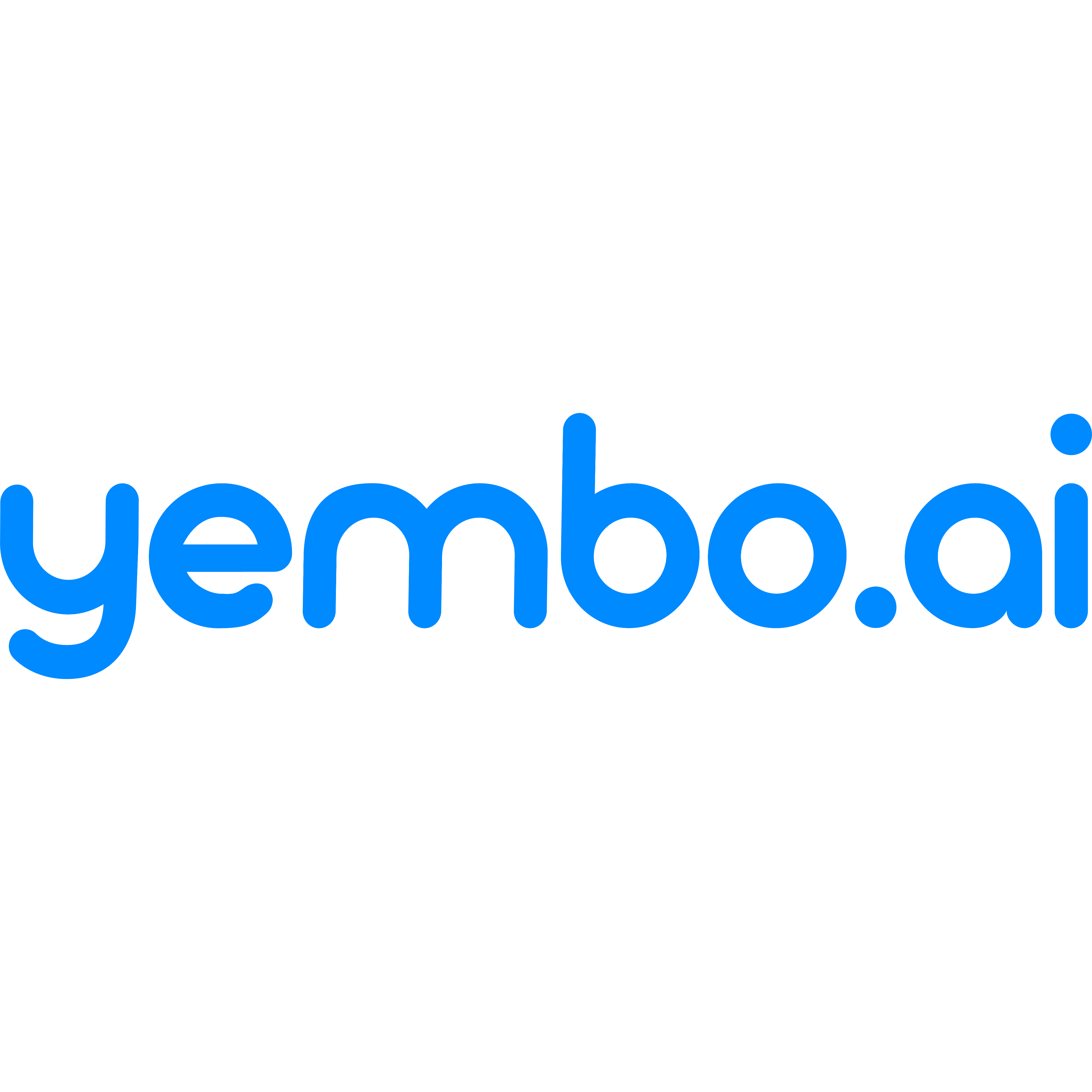 Roxanne Janiczek
Yembo
, Director of People Operations
"We're loving the celebrations messages! We have a very global team, so it very much fits in with our asynchronous communication culture."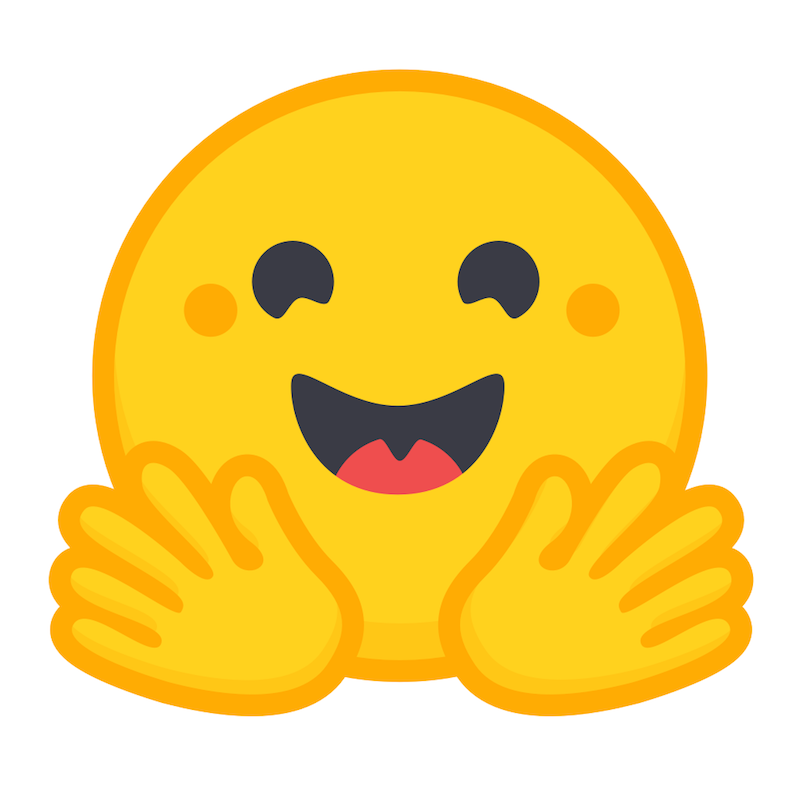 Emily Witko
Hugging Face
, Recruiting & Operations