Why use Intros?
Make strategic introductions for colleagues right in Teams. Ramp new hires quickly, break down silos, and create a culture of retention.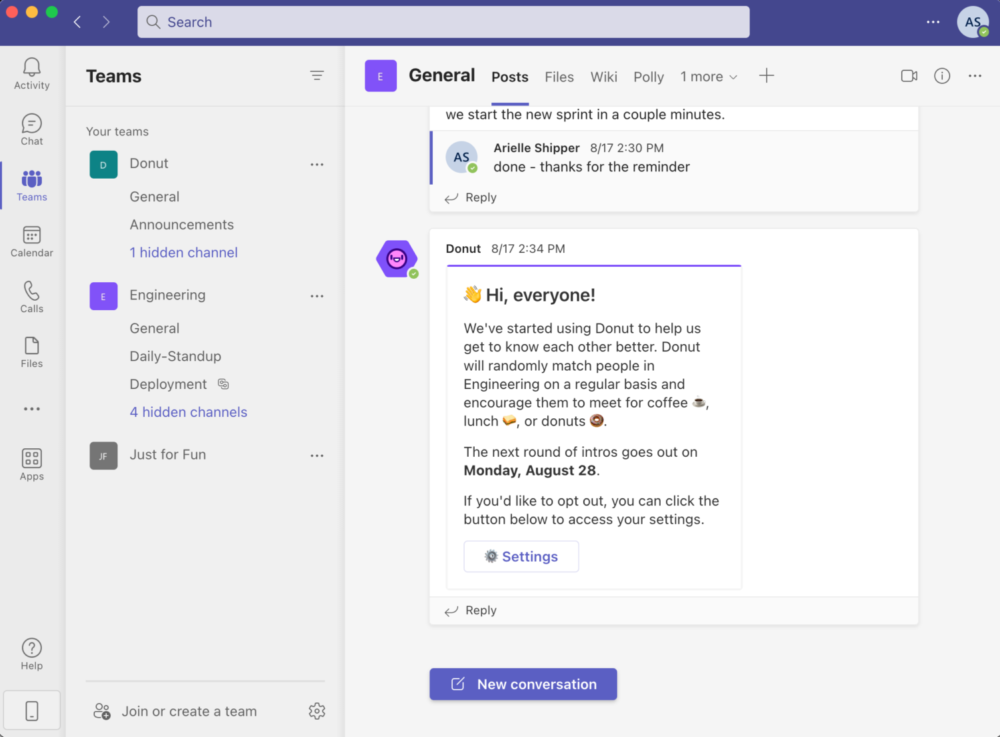 Add Donut to a Team and Channel
Donut will post in the channel letting folks know when to expect their first round of Intros.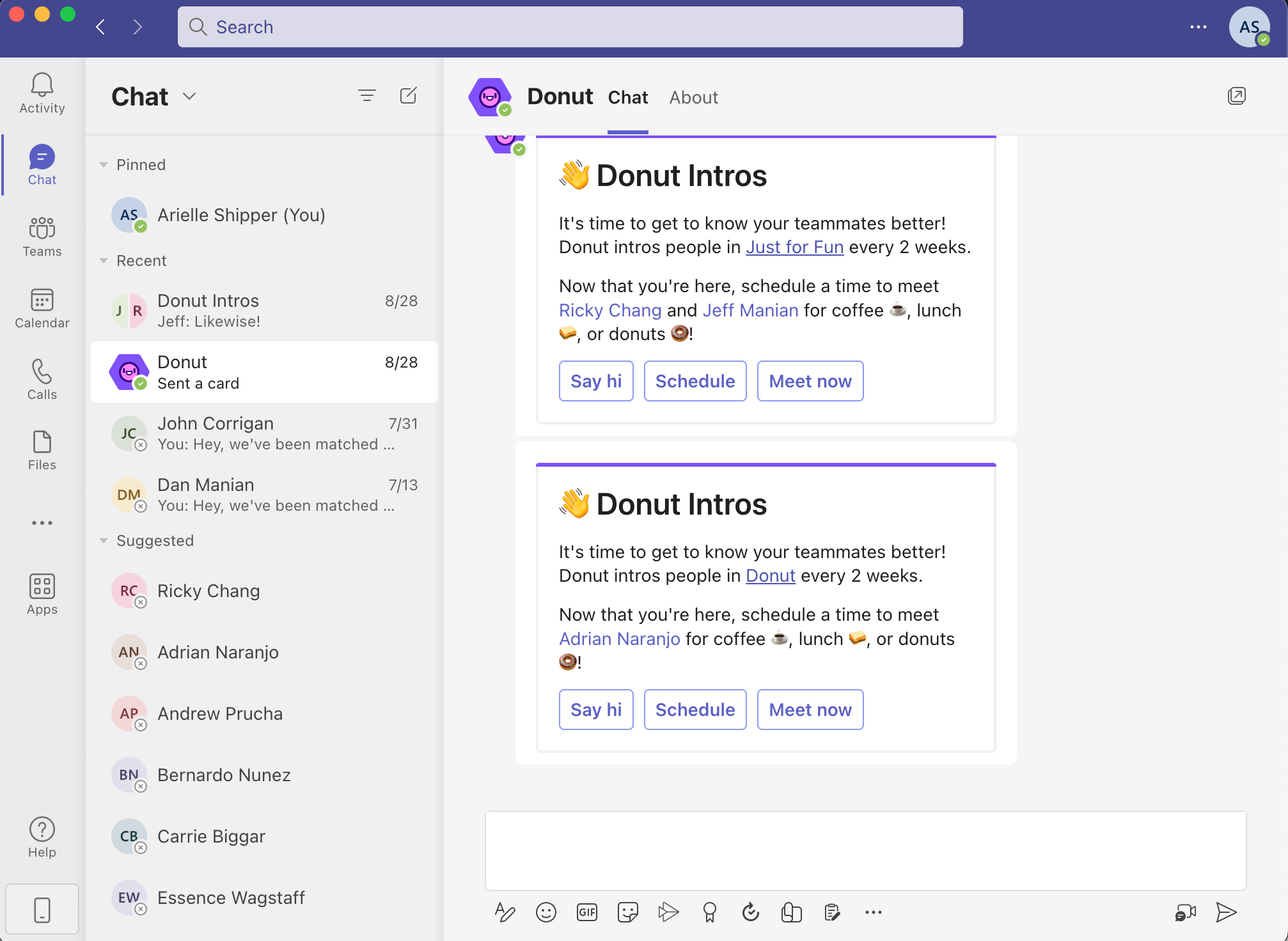 Donut connects colleagues
Donut will automatically start making Intros every 2 weeks for everyone in the Team.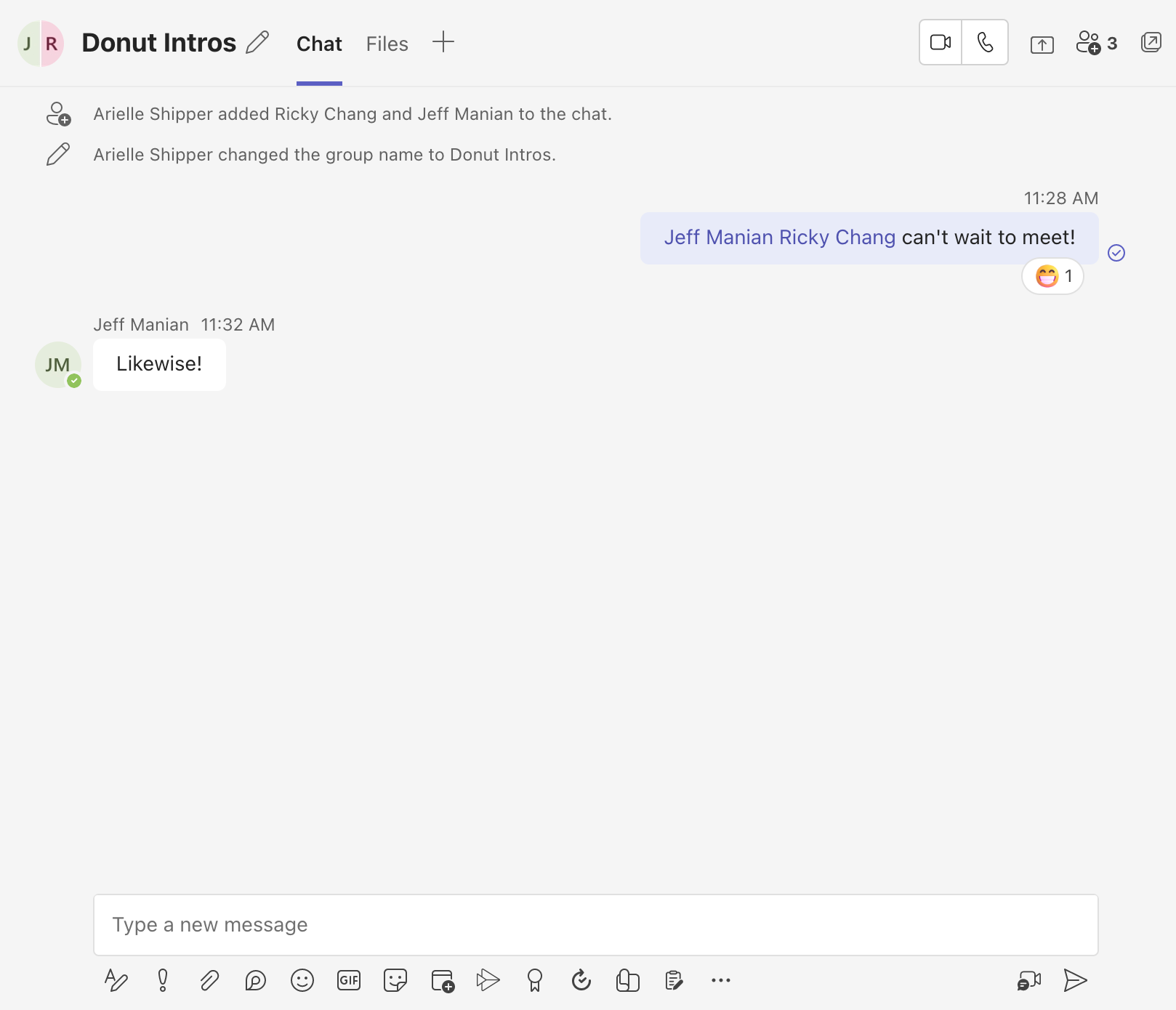 Watch connections grow
Teammates can chat async, set up a call, or meet in person.
How to get started
Setup is easy and takes less than 5 minutes:
1. Install the app on your Team
2. Add Donut to a Team and Channel
3. Start making introductions
Set up Donut Intros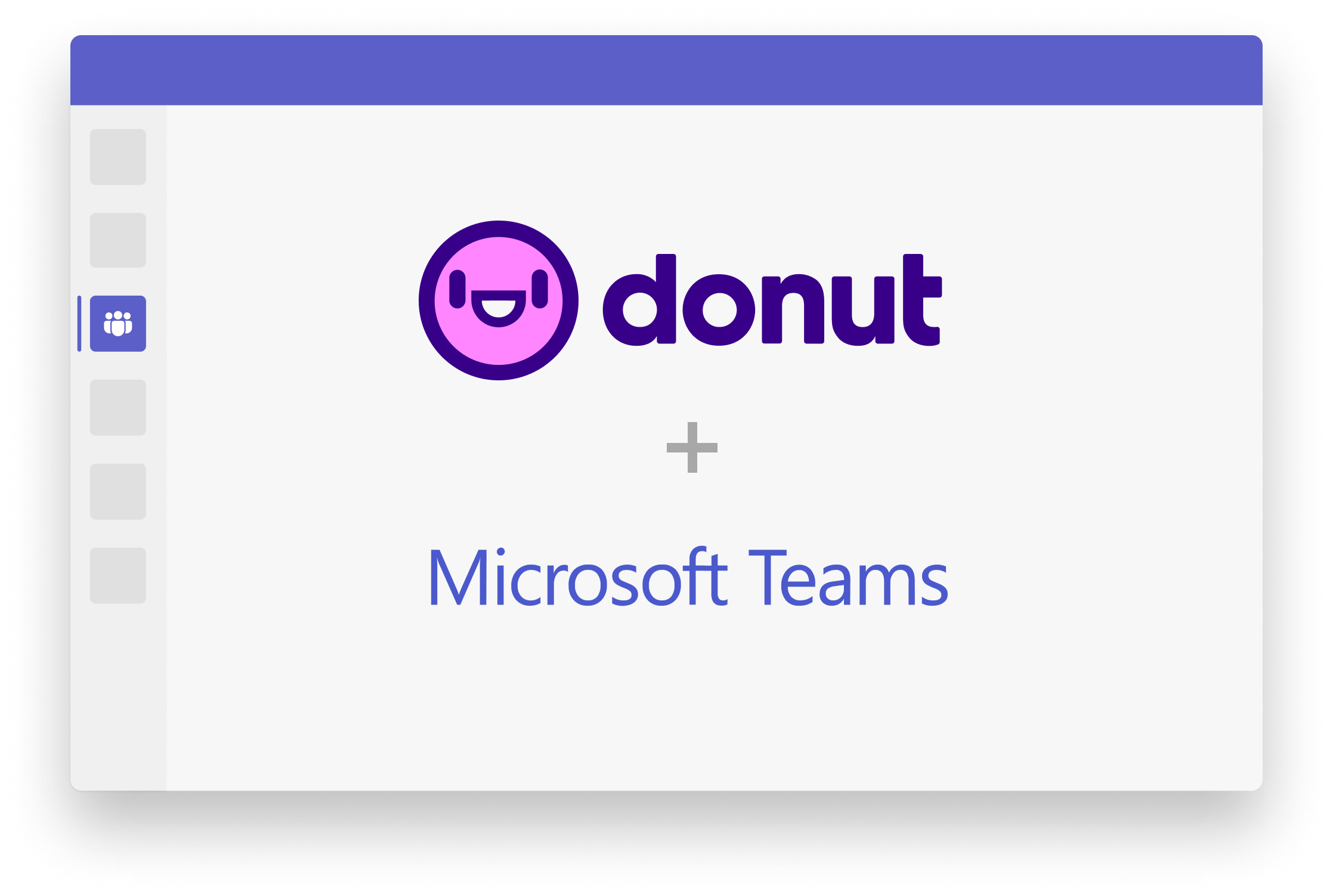 Want to learn more about the beta?
Find answers to frequently asked questions here
What does Donut do?

The beta of Donut Intros for MS Teams is currently live! Intros makes purposeful connections between teammates to spark strategic conversations that boost productivity, build trust, and increase morale.

Here's a 50-second demo video if you'd like to see Intros in action.

How can I join the beta?

How does the beta work? How long will it last?

If you join the beta, you'll get free usage of Donut Intros through December 31st, 2023. We'd love to get your feedback along the way!

How does data access, security, and privacy work?

We take data privacy seriously, and work with teams like Okta and Netflix that have similar security concerns. We're SOC 2 compliant, and you can see (or share) more details about security for MS Teams specifically here.

How much does Donut cost?

Post-beta pricing on MS Teams isn't available yet (you'll get free usage through December 31st!), but you can reference pricing for Donut on Slack here. Keep in mind that pricing and plans are subject to change.

Can I chat with anyone about the beta or get help with setup?

Sure thing – we'd love to chat! You can book a time to chat with our team here.