How It Works
Make strategic introductions for colleagues right in Teams. Ramp new hires quickly, break down silos, and create a culture of retention.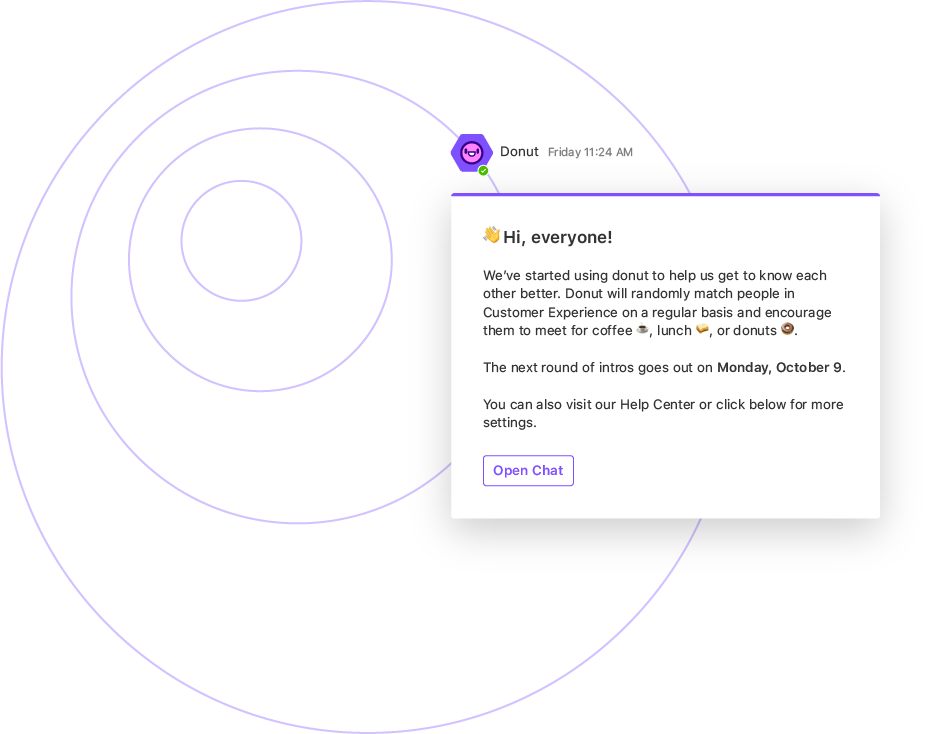 Add Donut to a Team and Channel
Donut will post in the channel letting folks know when to
expect their first round of Intros.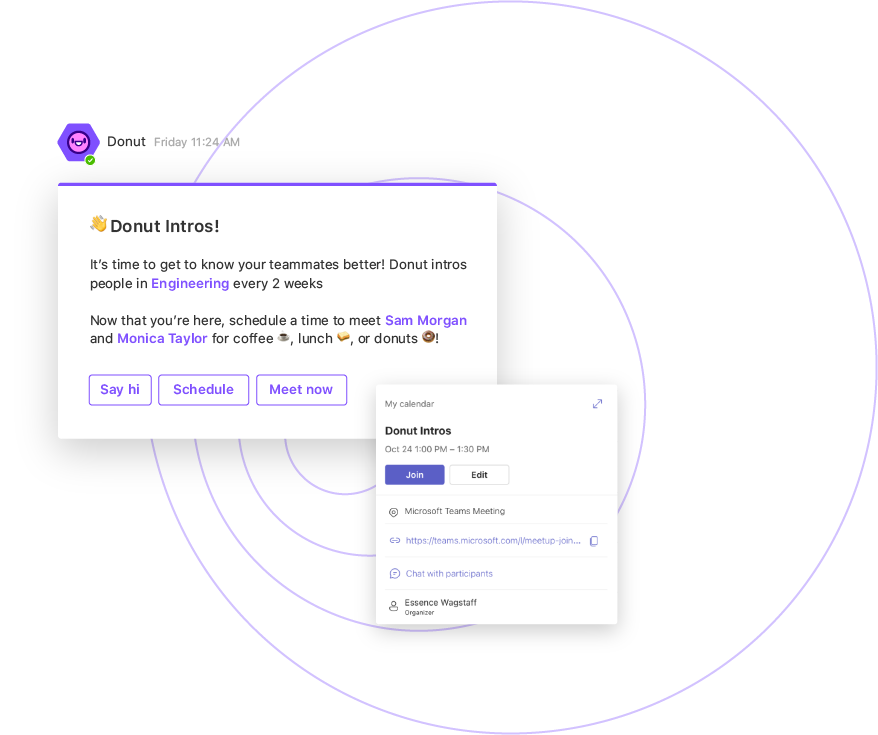 Donut connects colleagues
Donut will automatically start making Intros every 2 weeks for
everyone in the Team.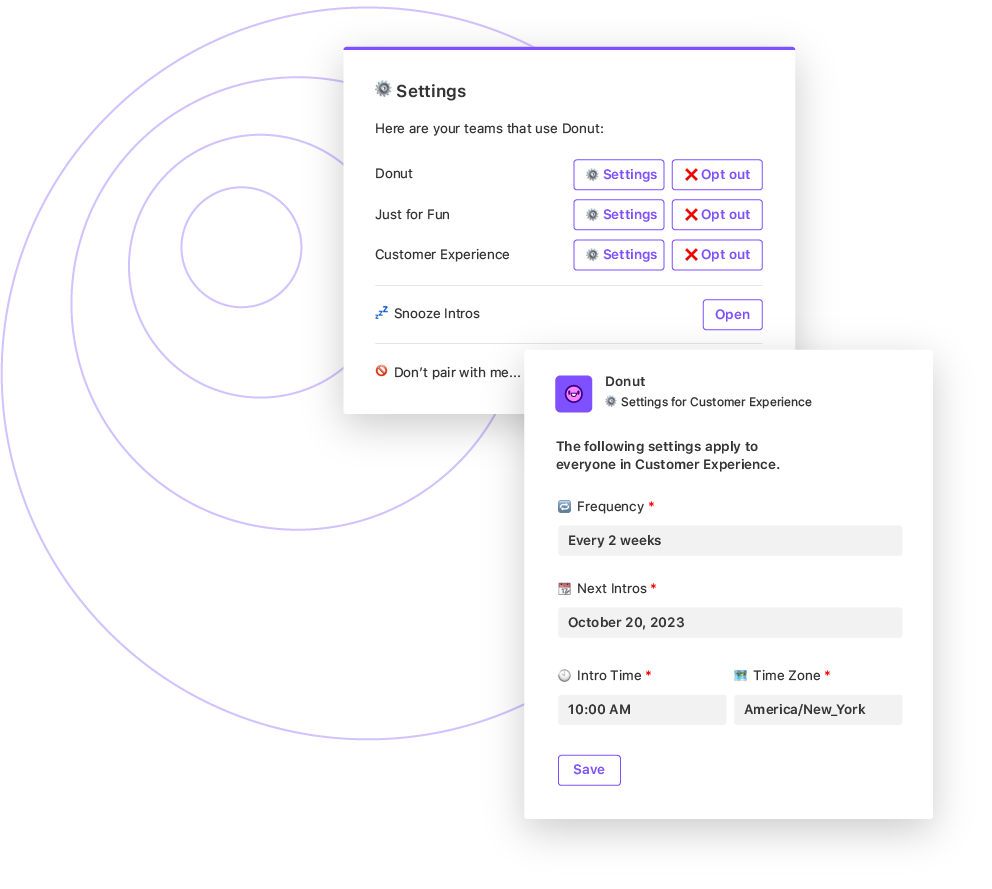 Customizable Intros allow teams to
tailor settings to their needs.