How It Works
Donut will introduce teammates for different purposes via direct message right in Slack. Get started in 5 minutes or less.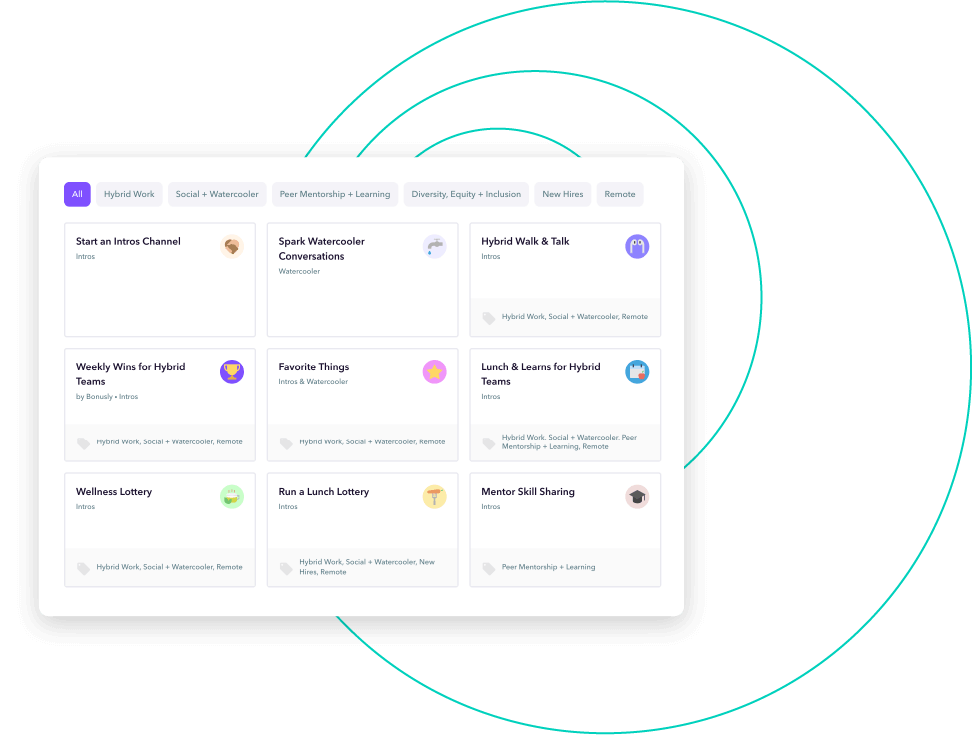 Choose Your Template
Browse our selection of easy-to-use templates or build your
own by customizing your intro message, group size, and
frequency.
View Templates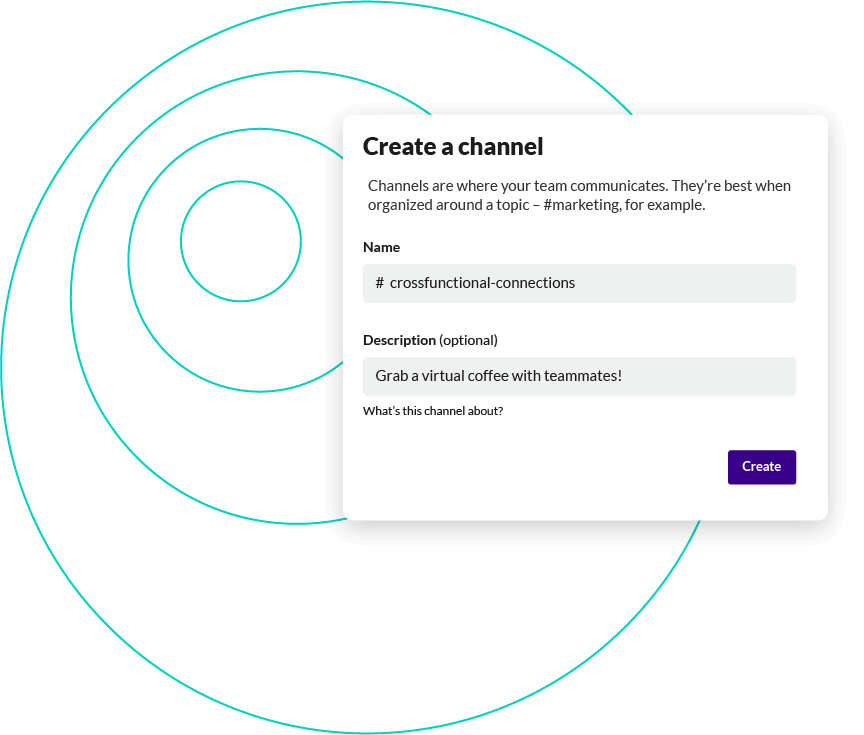 Create a Donut Channel
Create a new Slack channel just for your Donut program, and
name it something descriptive like
#cross-functional-team-meetup or #code-pals.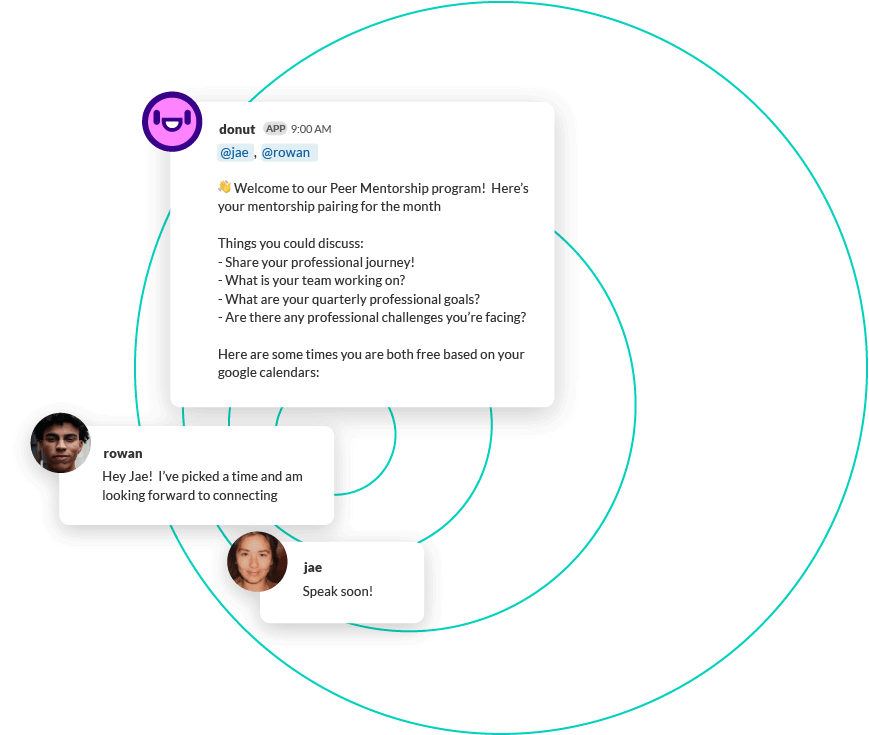 Establish Connections
Invite employees to join your channel—Donut will start making
introductions between teammates based on your company's
business goals. Automatically import HRIS data to make
Intros based on role, office location, and more.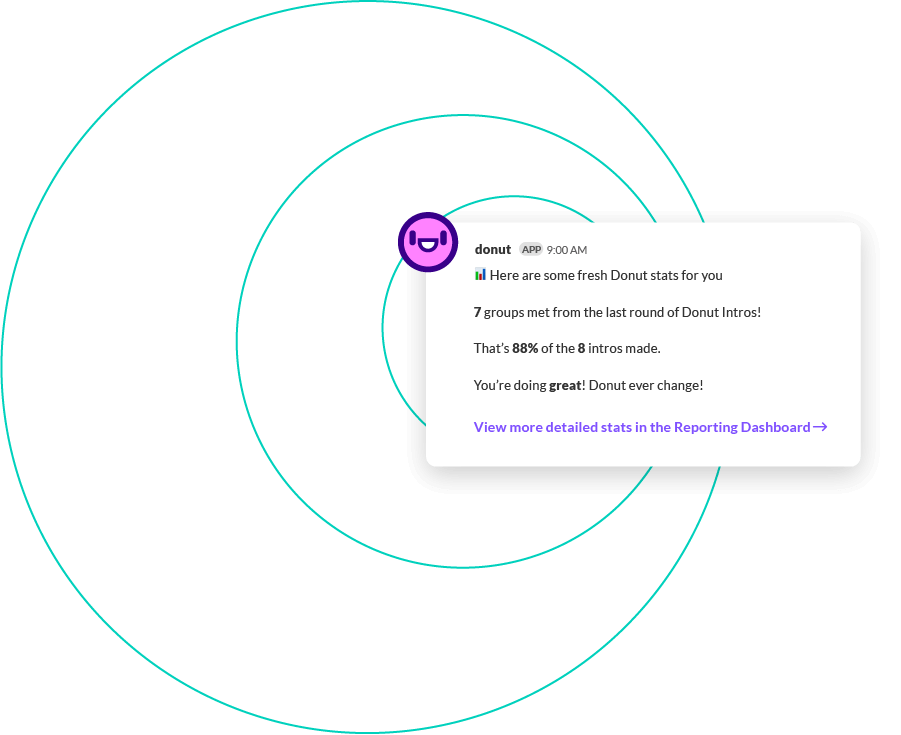 Provide Ongoing Engagement
Go beyond the initial intro by adding interactive elements to your channels. Donut provides stats in your Intro channel after each round to keep the team motivated and engaged.