We all like to feel special, and that can be hard when we spend most of our days as little boxes on a screen shouting "I think you're muted" at one another. Milestones like birthdays, work anniversaries, promotions, and new teammates should feel festive, no matter where your team is working. That's why we're big believers in using fun virtual backgrounds: a low-effort and high-impact way to show someone that they matter. They're the perfect addition to any celebration rituals toolkit, and an easy way to get everyone together.
Explore our downloadable backgrounds >>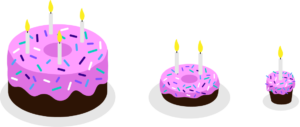 Creating New Celebration Rituals
When you think about birthday and anniversary celebrations at work, what comes to mind? Are you remembering ad hoc 3pm "planning" meetings that were really full-team surprise birthday parties in the conference room, complete with your favorite cake? Or perhaps you remember coming into the office to find that someone had gift-wrapped your desk? Maybe you're more used to a monthly shoutout and cupcakes at a company-wide meeting. Whatever your flavor was in the "before times," the way we all celebrate each other now has changed due to the realities of hybrid and remote work.
After chatting with folks in our community, we came to understand just how much of the magic was lost in the transition from co-located to remote work. We learned:
People missed feeling connected with their colleagues from celebrating special days together.
They found it harder to remember milestones like birthdays and work anniversaries outside of the office context (and keeping up with spreadsheets was becoming a nightmare).
Many people missed the glow of knowing that their colleagues appreciated them as individuals, valuing their contributions and history together.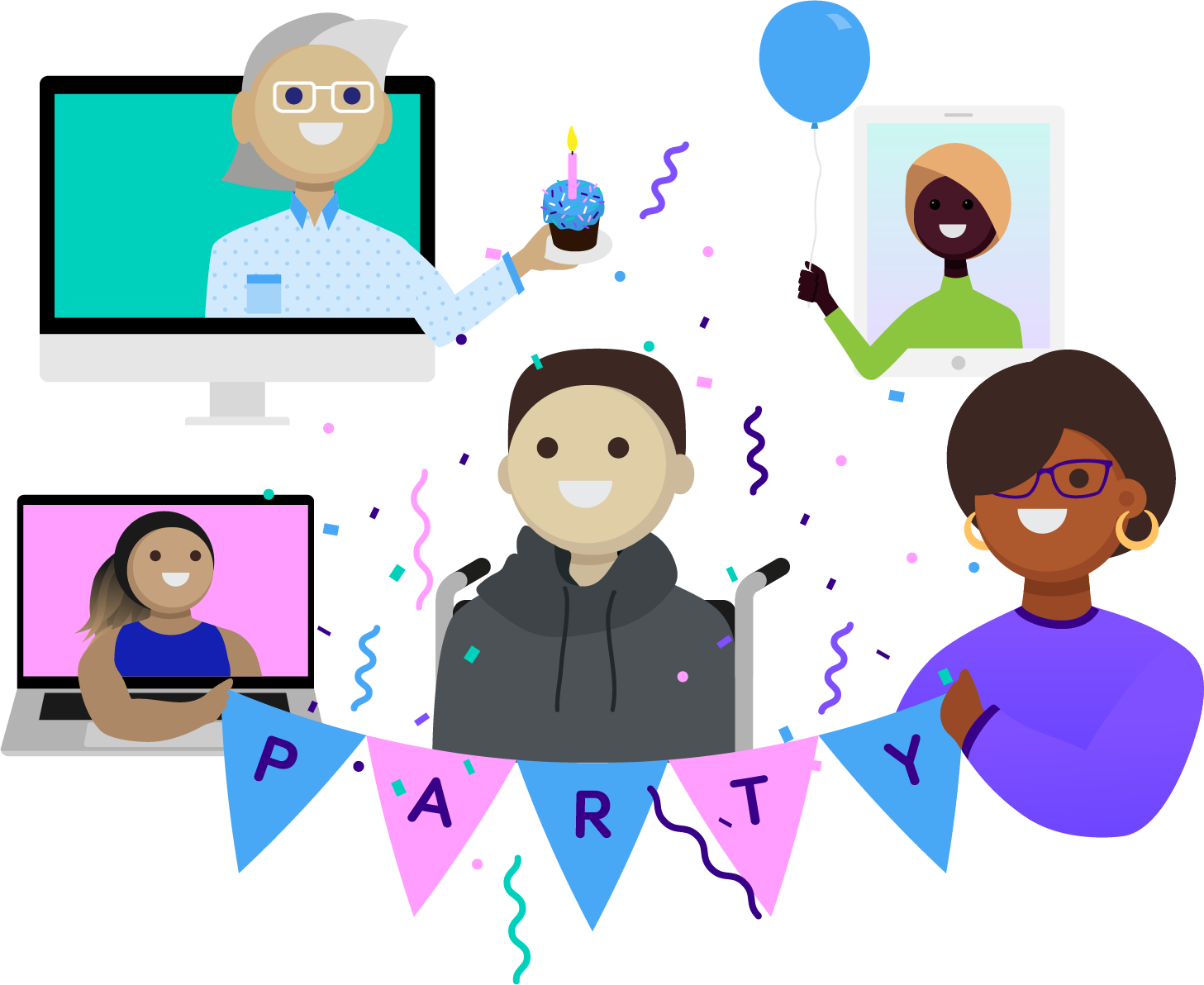 Introducing Celebrations 🎉
That's a huge part of why we created Donut Celebrations: our newest way for teams to connect, focused on birthdays and work anniversaries. We're big believers in small changes that make a difference in someone's day, and Celebrations is built to do just that.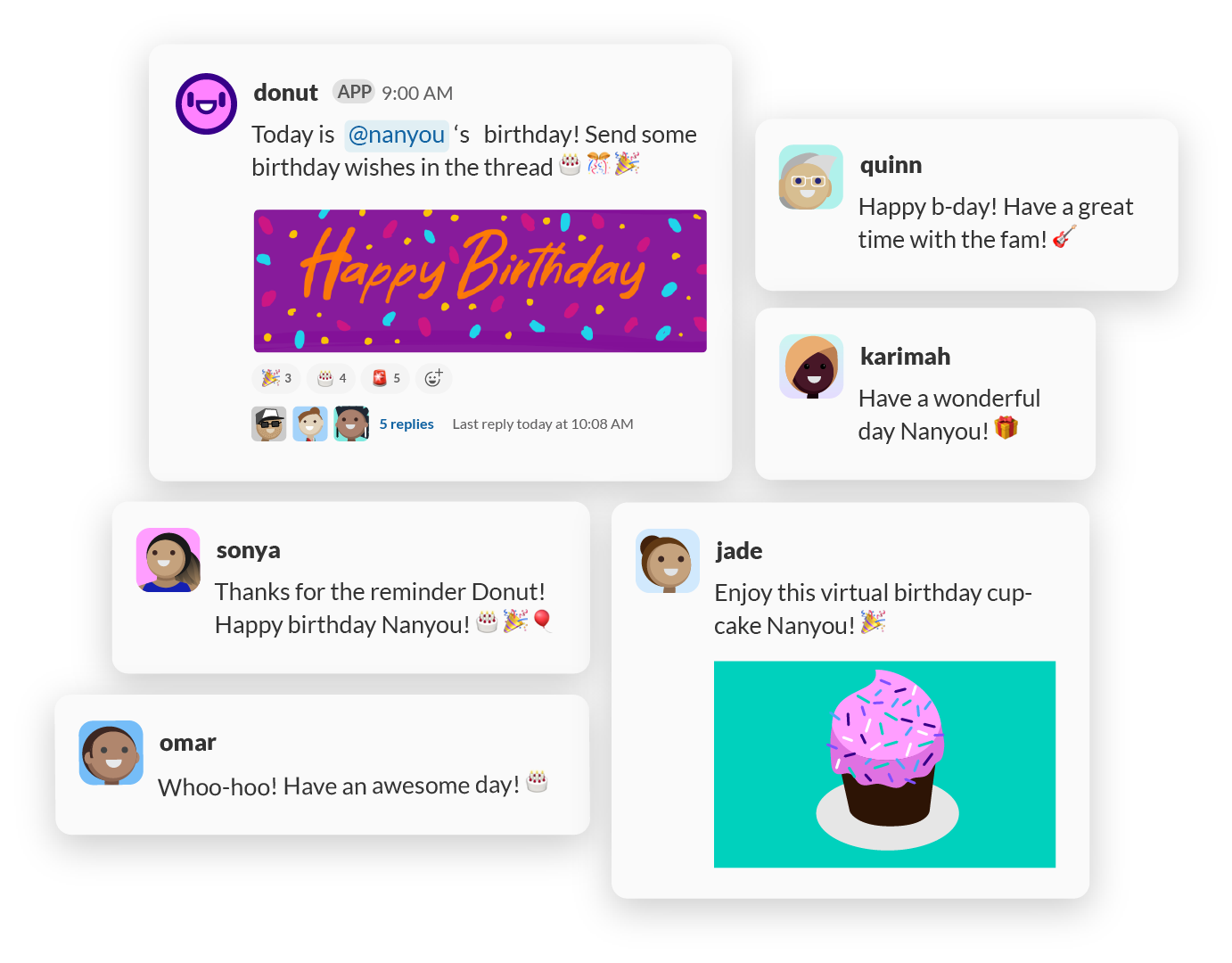 Not using Donut yet? Get started for free >>
As we discussed in our recent conversation with Josh Levine, company culture expert and author of Great Mondays, to truly recover from the last two years, we need to build new rituals that give us energy, no matter how we're working. Building on our favorite Zoom hacks to make all-day video meetings a little easier, we're excited to share a new collection of downloadable Zoom backgrounds that will add pizazz to any workplace celebration!
Celebrations Virtual Backgrounds
Our fun, celebratory virtual backgrounds are available for download here. They include festive designs and messages, which you can download as PNG files and distribute among the team. At Donut, one of our favorite traditions is surprising people on their birthday or anniversary, or at their first weekly team brunch, with coordinated matching backgrounds in their honor!
Some of our most popular backgrounds include:
Party hats: who doesn't like a good accessory?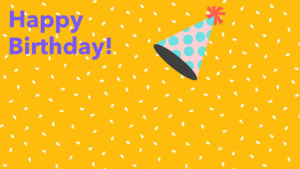 Donuts with candles: the perfect cake for one, if we do say so ourselves!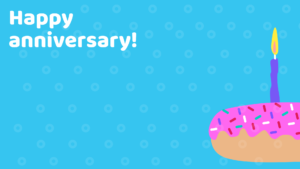 Puns: Donut blame us for loving a-glaze-ing jokes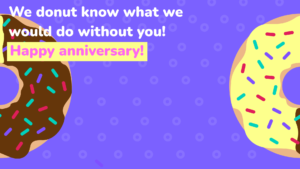 Ready to try them out? ➡️ DOWNLOAD HERE
Send us a selfie of your team celebrating together, and be sure to tag us (@donut on all channels 🍩)!