At Quartet, inclusion and belonging are guiding principles that influence decisions, processes, and behaviors across the company. With no less than seven employee resource groups (ERGs), 70%+ participation across the company (many employees belong to multiple!) and a rich cross-section of programming, celebrating diversity is a daily practice.
The facilitator behind this successful network of supportive spaces for employees that identify as (or ally with) Womxn, Black, LGBTQ+, People with visible/invisible disabilities, veterans, Latinx, or Parents is Jes Osrow, Head of Learning and Organizational Development at Quartet. Jes became involved in Quartet's employee resource groups in their nascent stages, and over the past year helped scale them up to where they are today: comprehensive educational and celebratory programming for a company of nearly 300 people.
A pandemic coinciding with a national reckoning about centuries of systemic racial injustice has intensified emotions for everyone—and those feelings should come to work—which means it's an especially relevant time to be launching or investing in employee resource groups.
We sat down with Jes to hear more about how Quartet's employee resource groups run, and what makes them a success.
But first: What are employee resource groups? In short, ERGs are voluntary, self-led groups aligned around an identity or shared experience (and may also include allies) that provide support and personal or professional development opportunities for members, and help to create a diverse and inclusive work environment for all.

Have a sound leadership structure
As Jes says, "Leading ERGs that are tackling sensitive issues can be tricky. Oversight but not control is key." To balance those interests, Quartet appointed three leads: one on-site in the company's large New York office, one representing all remote employees, and one treasurer.
Leads serve as liaisons between ERGs and HR, set goals and track funding, and plan both internal and external events. They keep everyone accountable, and are a point of contact for questions or problems. Leads are "a great brain trust" that can help solve problems from an identifier's standpoint, and create a simple feedback loop for a diverse set of opinions: instead of asking 100 people, Quartet can ask three to survey 100 and report back. Each ERG also selected a member of Quartet's Leadership Team to serve as a sponsor and mentor to the group.
Welcome allies, but create safe spaces
Though all of Quartet's ERGs accept allies, they do maintain identifier-only spaces, and require that their top three leads personally identify with the group they are leading.
70% of Quartet's employees participate in at least one ERG, and folks often belong to multiple ERGs as allies.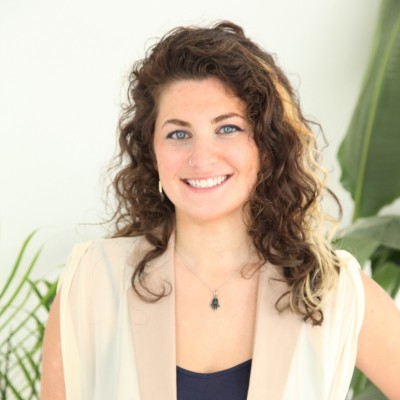 "ERGs have contributed a tremendous amount to Quartet, and have become an integral part of our culture."
Jes Osrow
Quartet, Head of Learning and Organizational Development
Set goals and allocate budgets
Jes observed, "ERGs are a really scalable and cost-effective way to empower people…they are given a lot of autonomy and support to make an impact, and they can't run programming without a budget." Company funding helps run a huge variety of programming, including a recent initiative run by the Parents ERG that allowed any Quartet employee to expense a book about race or racism for a child in their life.
With a budget comes accountability, and Jes helps guide ERGs towards goals and thoughtful ways to invest in action for diversity, equity, and inclusion (DEI). It's some members' first foray into ERGs. Members set goals as a group as well as with HR to ensure support and alignment.
Incorporate your values
When it comes to ERG programming, Quartet's values are embodied in a big way. "Our values are Amplify Diverse Perspectives, Advocate Fiercely, Embody Kindness, Show up in Earnest, and Build Trusted Partnerships—and ERGs are shining examples of all of these," said Jes. "ERGs help our values come to life."
Incorporating ERG perspectives into company policy making is powerful, and makes a difference: As a lead of the visible/invisible disability resource group, Jes and her co-leads have led initiatives to gather accessibility requirements from candidates interviewing with Quartet and to create documentation about accessibility and accommodations for employees. ERGs have also partnered with Jes, HR, and executive sponsors to introduce policies supporting expanded parental leaves, pay for service members on active duty, adoption assistance, and more.
"Now more than ever, we need to build community. ERGs have been a way to thrive during COVID-19."
Start early
Though Quartet is nearly 300 people, Jes notes that any company can have ERGs, regardless of size. And in fact, "every company should have the opportunity to create resource groups." Though ERGs require some work upfront to get them off the ground, they can be an important ingredient in the DNA of any company. Getting started early means building more inclusive policies off the bat, and can actually reduce some overhead for HR because teams won't have to rewrite policies down the line.
She encourages smaller companies to start with a culture committee; as things grow and scale, add elements that drive education and policies internally, and provide support to employees.
Keep ERG members connected
Pre-COVID Quartet was close to 50% remote, so they had a pretty good idea of what it took to keep people connected. Even so, more opportunities to connect were needed. As Jes observed, "Now more than ever, we need to build community."
Building community and staying connected takes many forms, which are tailored to specific needs. Leads have a monthly check-in to share knowledge and plan upcoming events. Some ERGs make Donut intros for members to have conversations that provide a "grounding foundation for people to get to know each other and form a relationship to build upon." The Veterans ERG put together a storytelling project for Memorial Day, asking people to submit stories about veterans in their lives. The Parents ERG has a robust Slack channel to discuss everyday challenges and provide support to one another.
The approaches to staying connected are anything but cookie cutter, but the level of individualization is exactly what makes them work.
Spotlight ERG: Quartet for the Black Culture
One particularly active ERG is Quartet for the Black Culture (QBC). Their mission is to increase the acquisition of strategic Black talent through the creation of networking, educational, and cultural events. They meet regularly to talk about their goals and plan events fort he company. The group's leadership sponsor, Teresia Bost, General Counsel, has been a critical source of support and guidance within Quartet.
Quartet asked the Black Culture Leaders Ije, Shantel, and Candes for more details:
"The work of QBC as an ERG surrounds creating projects that will celebrate or educate about Black culture, establishing a safe space for Black identifiers at Quartet, and more pressingly, representing and continuing the work of the Black Lives Matter movement. Quartet, as a company, has been incredibly receptive and supportive of our work at QBC; and if I was to pinpoint a moment of complete success in the collaboration between QBC and the Quartet leadership, it would date back to when some of our amazing QBC identifiers informed the entire company about Juneteenth being recognized as a holiday, which resulted in Quartet acknowledging Juneteenth as that and granting us the day off from work."
2020 Black in Quartet Talks series: "We collaborate with other ERGs or Quartet departments to put on events that highlight the Black experience. This year we have worked with the Womxn in Quartet (WIQ) ERG for the WIQ/QBC HERd Black History Month Panel, with the LGBTQ+ ERG Queertitians on a National HIV Testing Day event for Pride Month, moderated a QBC Town Hall, and we're currently working with the Parents ERG to plan an event for September for Back-2-School.
It's important to amplify voices of color in Quartet's workspace because diversity and inclusion drives up the success rate not only for the company, but the individual."
"Being Black in predominantly White spaces is not easy," said Ije. "As a QBC lead I can facilitate a space and lead a collective of people where we try to make it easier. This is important to me because I, aligning with the mission of QBC, would like to see more Black individuals in roles at Quartet and in the tech industry as a whole."
"Putting on these events opens a dialogue between Black Quartetians and the rest of the company," said Shantel. "As a Black woman who has always worked in white spaces, it is important to educate others about our experience, our continuous fight and be a mirror to those who don't recognize the implicit biases or microaggressions they present. It's very important that Quartet continues conversations of valuing Black lives. Quartet employs, services, and collaborates with Black lives, therefore it is essential that Quartet continues to elevate Black voices for real impact and change. BLM is not a passing moment in history. BLM is now and forever, and it is important that Quartet, as the first business of its kind, set the foundation that our work and mission cannot exist without the contributions of Black people. This includes in every area of the company."
"It is of great importance that BIPOC can show up and perform their daily task as their authentic self because our perspective matters," Candes said. " You can not change the outlook on healthcare or the world without hearing our voices and opinions as well as processing our experiences to take action. Quartet must proactively invest in the success of their current and future BIPOC employees, and QBC is here to lead the way in supporting the necessary changes needed through education, building community and Black talent."