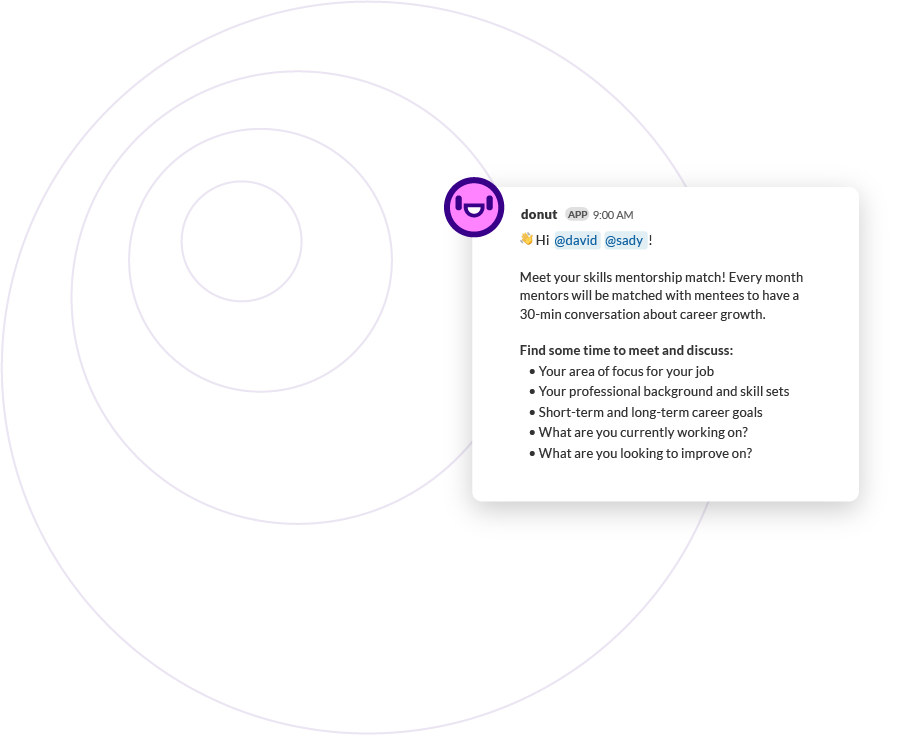 Run mentorship programs
Run a variety of different mentorship programs, and remind mentors and their mentees to meet at various intervals. Group people based on department, topic, seniority level, or skill set.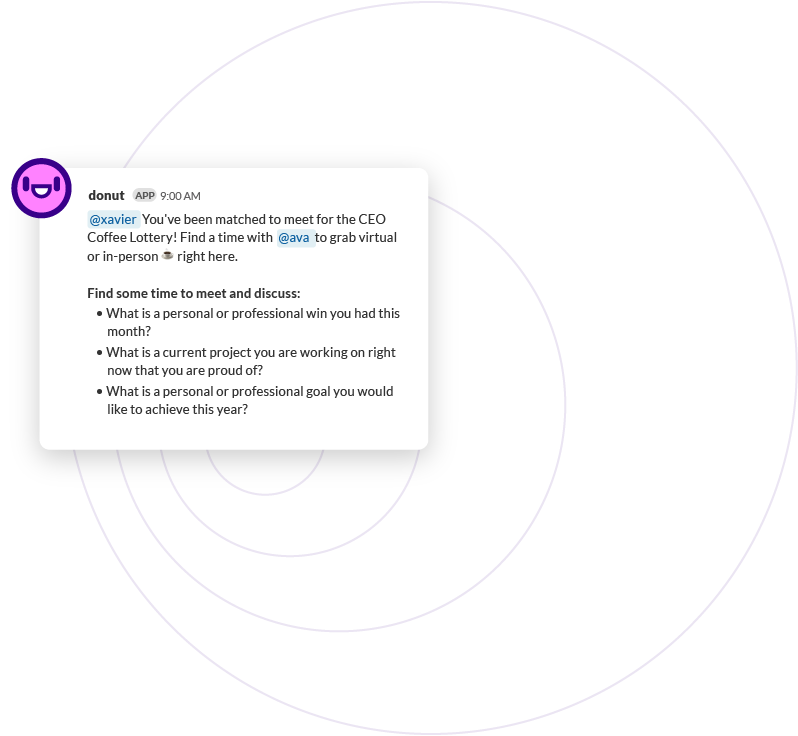 Strengthen bonds between employees and leadership
Create opportunities for employees to connect with and learn from senior leadership via CEO lotteries or lunch-and-learns.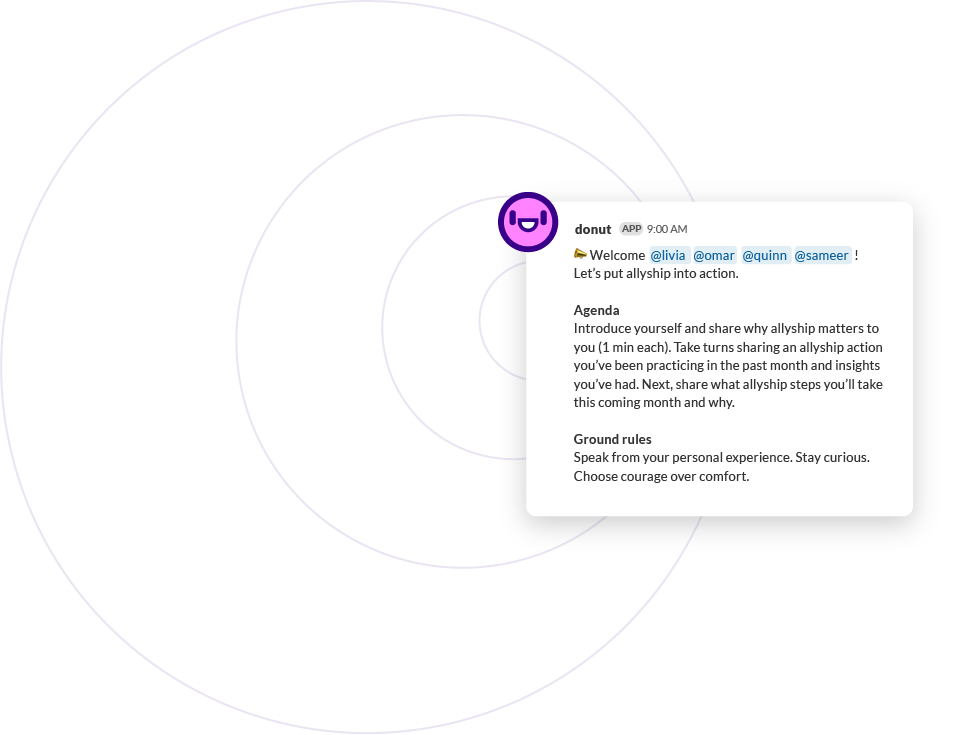 Connect around diversity, equity, and inclusion
Join regular #DEI meetings to discuss diversity, equity, and inclusion prompts. Collaborate with employee affinity groups to create a welcoming and supportive workplace.
Get started with our Donut Templates