Explore Connections Programs
Build camaraderie, create a sense of community, and enhance collaboration on your team with out-of-the-box connections programs inspired and used by thousands of teams around the world.
Browse. Click. Launch.
See a program you'd like to launch? Hit "Get Started" and we'll walk you through the rest. In 5 minutes or less, you'll be up and running.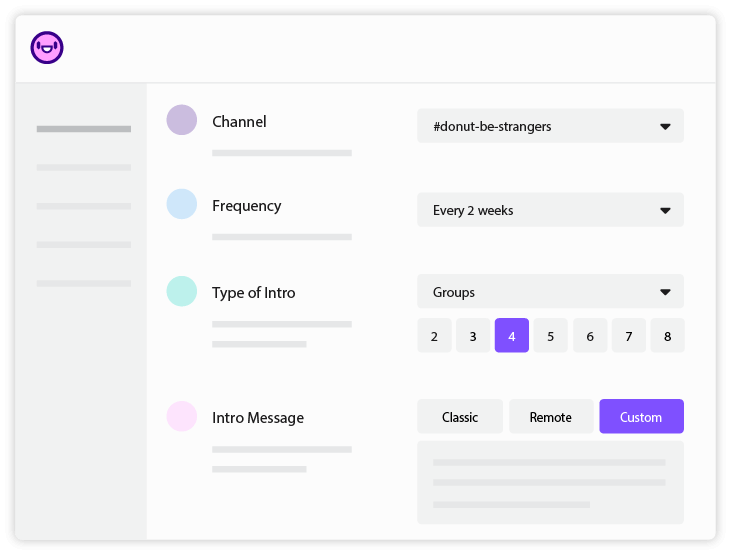 Customize Your Program
Use our tried-and-true defaults, or customize program settings to make it yours. You can change meeting frequency, customize intro messages, adapt group sizes, and more.