Explore Connections Programs
Build camaraderie, create a sense of community, and enhance collaboration on your team with out-of-the-box connections programs inspired and used by thousands of teams around the world.
Browse. Click. Launch.
See an Intros program you'd like to launch? Hit "Get Started" and we'll walk you through the rest. In 5 minutes or less, you'll be up and running.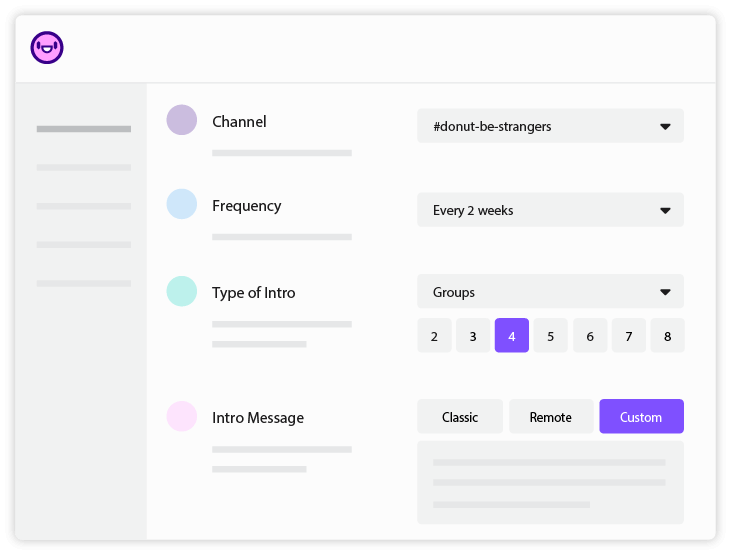 Customize Your Intros
Use our tried-and-true defaults, or customize program settings to make it yours. You can change meeting frequency, customize intro messages, adapt group sizes, and more.
Get the Conversation Started
Spark serendipitous conversations that recreate the office watercooler, right in Slack.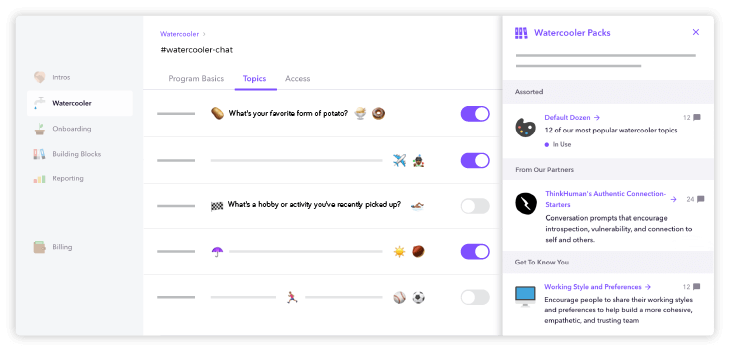 Add Watercooler Packs
Add Watercooler Packs to access hundreds of engaging conversation topics. You can rearrange, deactivate, or customize topics.