As remote work becomes more commonplace, teams are discovering the ups and downs of communicating across time zones and spatial distance. Whether you're a manager learning how to lead a fully remote team, or an individual taking on your first work-from-home position, assembling a set of tools and best practices to guide remote work can save you (and your team) precious time and resources.
Here at Donut, we have something we call "OOF," which stands for "Office Optional Fridays." This means that every Friday at least a few, if not all, of our team is working remotely. We've adapted by keeping in touch via Slack and Zoom to make sure we're all in the loop no matter where we are. And beyond that, we've cultivated a transparent culture, so our teammates know when we're going to be offline or unavailable. If you or your teammates are working remotely, you can prep for success by utilizing the best tools and practicing proven communication strategies. To help you get started, we've rounded up a few of our favorite apps and ideas for staying connected when you or your teammates are working outside an office.
Top Tips for Successful Remote Collaboration
1. Proactive Communication
The key here is the word proactive. With so many tools and apps made for digital communication, you might think that this part is the easy part of working with remote colleagues. But you'll need to be sure that you're communicating early and often, especially about the little things that are easy to miss when you aren't working together in an office. When you're in the same location, visual cues do a lot of the communicating for you, but when you're working with remote teammates, you'll need to proactively let them know when you're taking a break, going offline, or on a call. 
Beyond the little things like letting colleagues know when you're online, working remotely also means checking in with updates on big projects or tasks is particularly vital to staying on track. You may not be able to wait until an all-hands meeting to decide on next steps, so checking in via Slack or email may be necessary.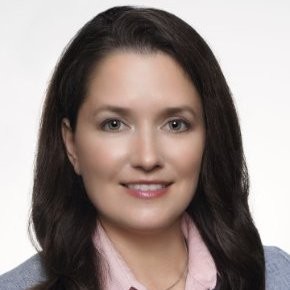 "Great communication is triply important on a remote team. When no one can see you, your wins or your roadblocks you become invisible. It's up to you to reach out proactively, toot your own horn and show your mistakes transparently. You'll need to make yourself visible and approachable. "
Morgan Legge
Convert, HR Champion
2. Transparent Availability
Transparent availability goes beyond just letting teammates know if you're going to be offline. With remote team members, it can be more difficult to find meeting times that work for everyone (and this becomes exponentially harder when working across multiple time zones).
So whether you use Calendly or simply make your Google Calendar visible to your whole team, it's important to make sure that people are able to quickly and easily assess when you're free for a virtual meeting. Keep your calendars up to date, and minimize cancellations or reschedules with remote team members since their time is just as valuable as an in-office colleague.
3. Encourage Remote Team Bonding
One major struggle when you're a remote employee is that you can be left feeling like you're not quite a full-fledged member of your larger organization. This gets amplified when the in-office team gets together for lunches, after-work happy hours, or other team-bonding activities.
Spend some time thinking about how your team can include remote employees and make sure they feel fully part of your company culture. Maybe you can organize events for remote teammates to meet up if you have a few in the same general location, perhaps you can send them a gift card for coffee, or maybe you can have your team rotate having virtual lunch dates with remote coworkers, etc.
At Cloudbeds, Director of People and Culture, Jennifer Johnson, encourages her team to build relationships through a #get_to_know you channel in Slack, where teammates are paired up with colleagues they might not otherwise interact with. She stresses the value of connective with teammates you might not cross paths with organically, since that can lead to many more serendipitous connections within the company.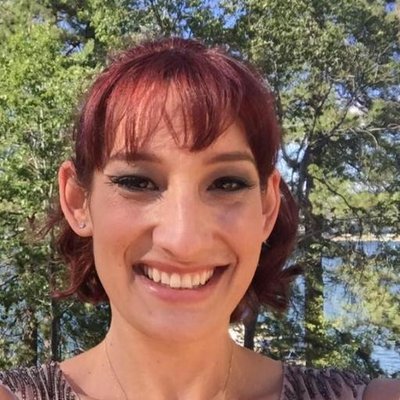 "I get the sense that as a company we are always looking for more ways for us to feel connected. We all love working remotely, but we also love working with other people."
Jennifer Johnson
Cloudbeds, Director of People and Culture
4. Be Sensitive to Time Zone Differences
No one likes waking up to 20 urgent emails that were delivered in the middle of the night — or worse, being awoken by a string of notifications at 3:00 am wondering if there's been an emergency.
Determine how your team can be more sensitive to time differences and communicate time zone etiquette expectations to be sure everyone's on the same page. Use tools that allow you to schedule messages and emails ahead of time such as Boomerang for email, and keep track of what time it is in other time zones with websites such as Every Time Zone.
Anne McCarthy, Happiness Engineer and Team Lead at Automattic, works with a team spread across 17 hours in completely different time zones. Finding overlapping times to connect with widely distributed colleagues can be difficult, so Anne says it's important to make time for synchronous connections while also remaining sensitive to other teammates' time zones and preferred schedules.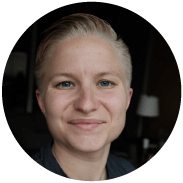 "Since finding overlap to make crucial real-time connections with remote new hires is difficult, we try to make sure we spend synchronous time on sacred topics like culture, rather than to-do lists."
Anne McCarthy
Automattic, Happiness Engineer and Team Lead
5. Make Time for Face-to-Face Interactions
It doesn't matter how many Slack messages or emails you exchange with someone, nothing can replace a face-to-face meeting. The bulk of everyday human communication occurs through nonverbal actions like nodding, smiling, and various facial expressions, but remote employees miss out on those cues since many of their conversations happen over text.
Prioritize face time by turning on your camera as often as you can — it'll show your team that you're present and actively engaged. For example, the team at Convert often participate in "remote coworking sessions" where they turn on their cameras simply to work side-by-side. Morgan Legge says it helps with collaboration and brainstorming, but it also keeps remote work from being lonely.
Our Remote Work Tech Stack
These are our top picks for staying in sync with your team and staying productive, no matter where you are:
1. Slack – The foundation for any successful remote working setup is regular, proactive communication with your teammates and Slack is one of the best tools on the market to keep everyone connected. Chat with your coworkers through all-team channels, group chats, and direct messages. Give your channels specific uses by naming them and adding channel topics, so everyone is on the same page about what should be discussed in each channel. There are a number of integrations that make it easier to do everything in Slack, including all of the apps listed below.
2. G Suite/Google Drive – If you've ever used G Suite, you know how powerful Gmail, Google Docs, Drive, and Calendar can be for keeping your team organized. These tools are also handy when working with remote team members, allowing you to track updates and edits to docs, spreadsheets, and slides while collaborating with team members in real time. Plus, Google Calendar can help you break down availability barriers with remote teammates, making it easier to schedule 1:1's, scrums, customer calls, team meetings, and more.
3. Trello – Trello isn't just for keeping track of your personal to-do lists and meeting notes. It's a powerful tool for project management, long-term planning, and assigning ownership over specific tasks. Invite teammates to shared Trello boards when collaborating on projects that involve a lot of moving parts. You'll be able to assign tasks to other users, add comments, links, due dates, and more.
4. Zoom – While there are quite a few apps for video calls these days, Zoom is definitely one of the best video conference tools we've tried. With minimal glitches and clear video quality, it's a great way to include team members who aren't located in the office for all-hands meetings and an invaluable resource when it comes to virtual face-to-face time.
5. Donut – We couldn't make this list and not share some of the fantastic ways that remote teams are using Donut to stay connected across the globe. Build trust and camaraderie within your organization — Donut Pairings introduces people who don't know each other well via Slack DM, and encourages them to meet up (virtually or in-person).

Plus, Donut Onboarding allows teams to create a structured, scalable onboarding process that's automatically delivered through Slack wherever your teammates are located. Get new hires up to speed quickly and consistently by sending perfectly timed messages, wiki links, or welcome packets. Connect new hires with onboarding buddies or other team members, and gather actionable feedback on their experience.