How It Works
Donut automatically makes introductions, sends scheduled messages and polls, and assigns tasks to your new hires, managers, and anyone else involved, all via Slack.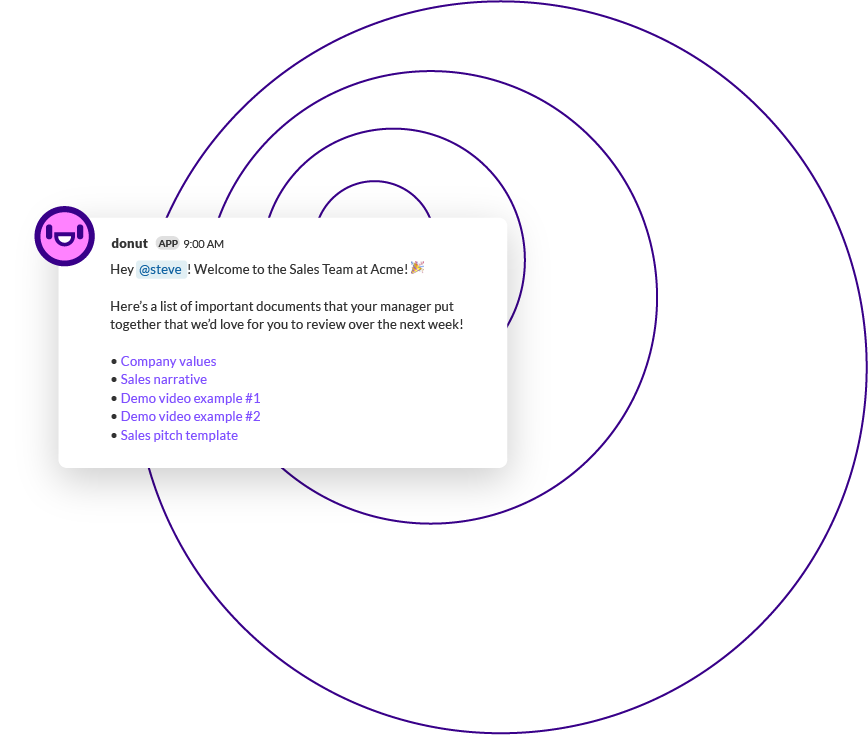 Ramp Up New Hires Faster
Empower new hires to hit the ground running by automating
the delivery of timely, relevant information, ensuring they have
what they need when they need it.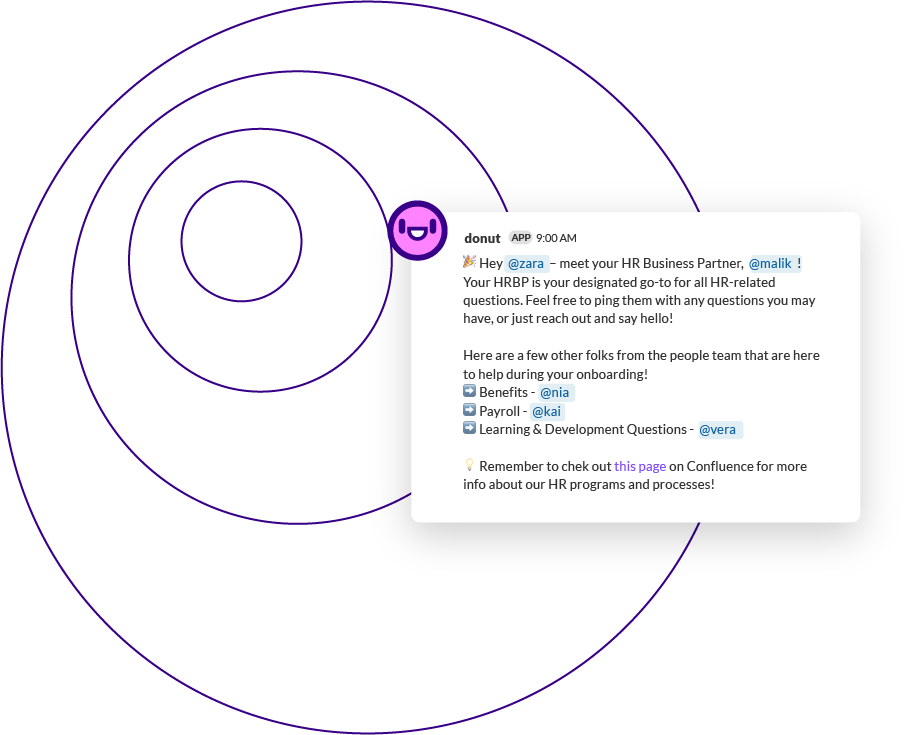 Connect them to the Right Network
Introduce new hires to the right connections that will help them
thrive. From team members and managers to cross-team
buddies and mentors, set up new hires for success and provide
an instant sense of belonging.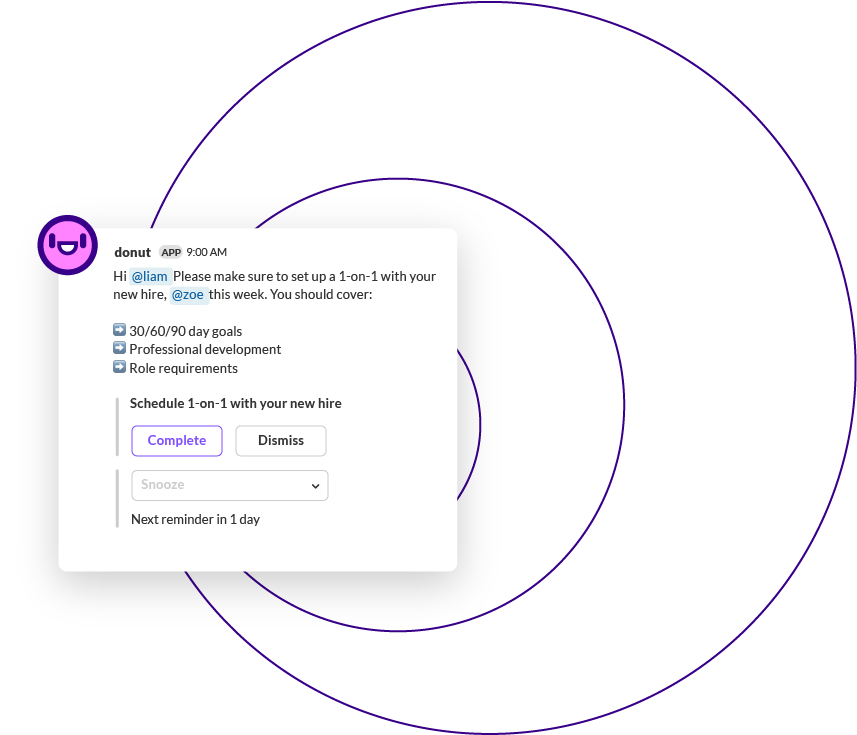 Engage internal teams to strengthen the onboarding experience
Assign managers and teammates to set up shadow calls,
schedule 1:1s, and provide important context as new hires ramp
up.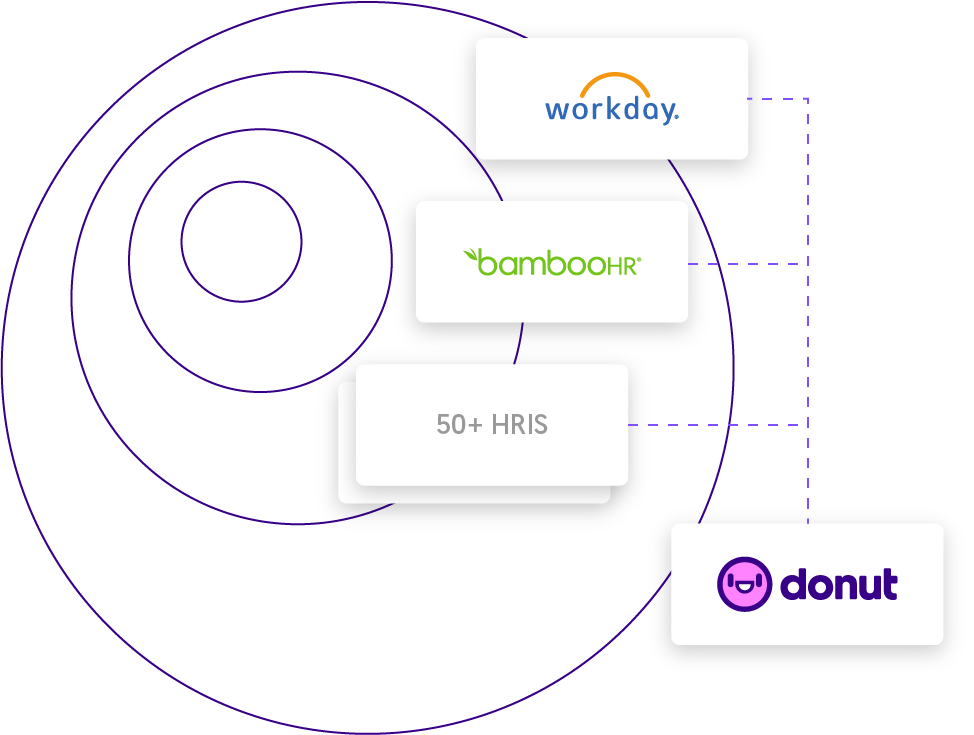 Sync Donut with your HRIS
Seamlessly integrate with Workday, BambooHR, and other HRIS
tools to make transferring employee data easy.
Sync your HRIS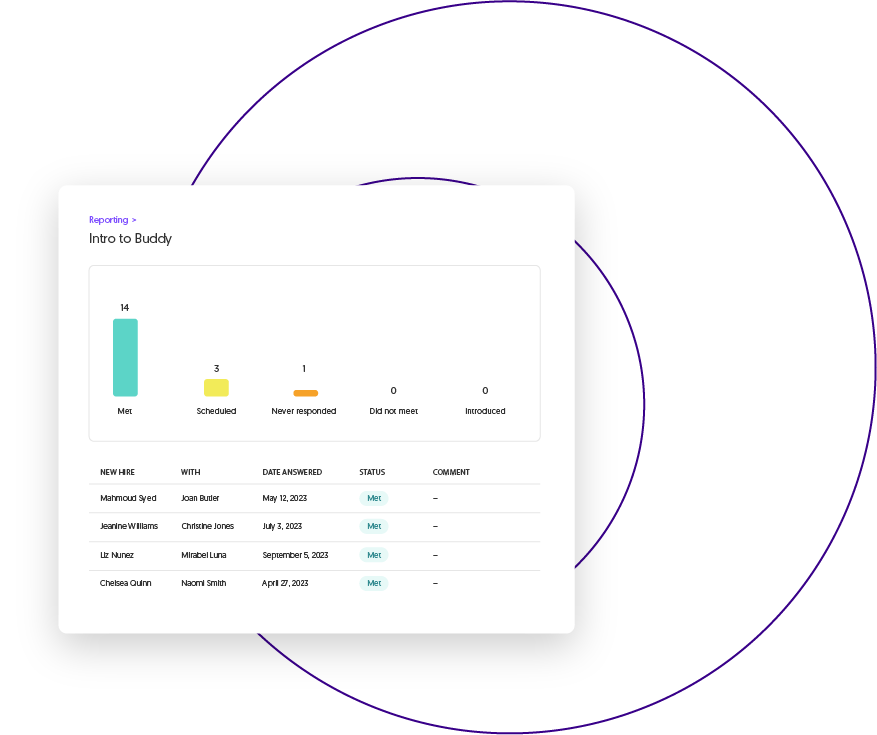 Leverage Robust Reporting Features
Optimize onboarding processes as you go by tracking
progress, exporting data, and receiving weekly summaries via
email.