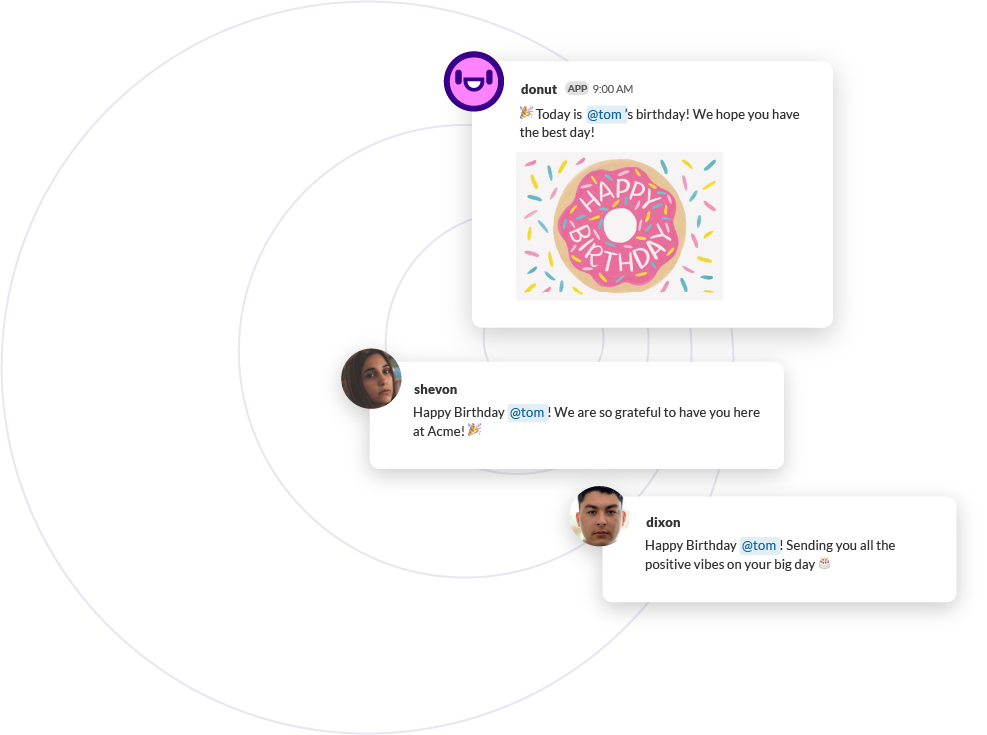 Bring the team together when it counts
Celebrate not only company achievements but also personal milestones, such as anniversaries and birthdays, together as a team! Donut keeps tracks of dates and makes celebratory posts for you.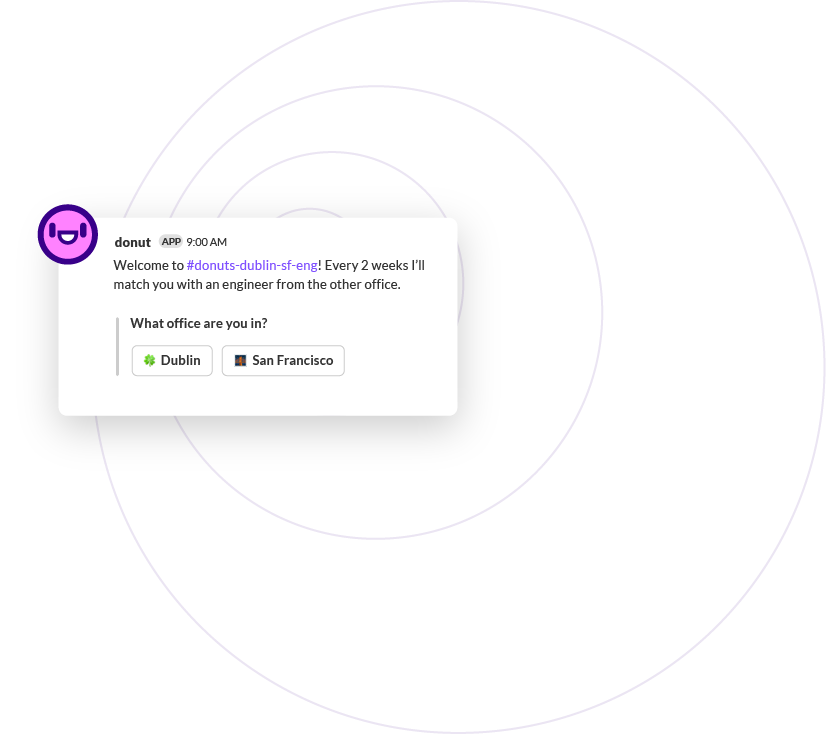 Help employees build internal networks
Empower employees to expand their networks at the office by creating easy, stress-free ways to connect with coworkers.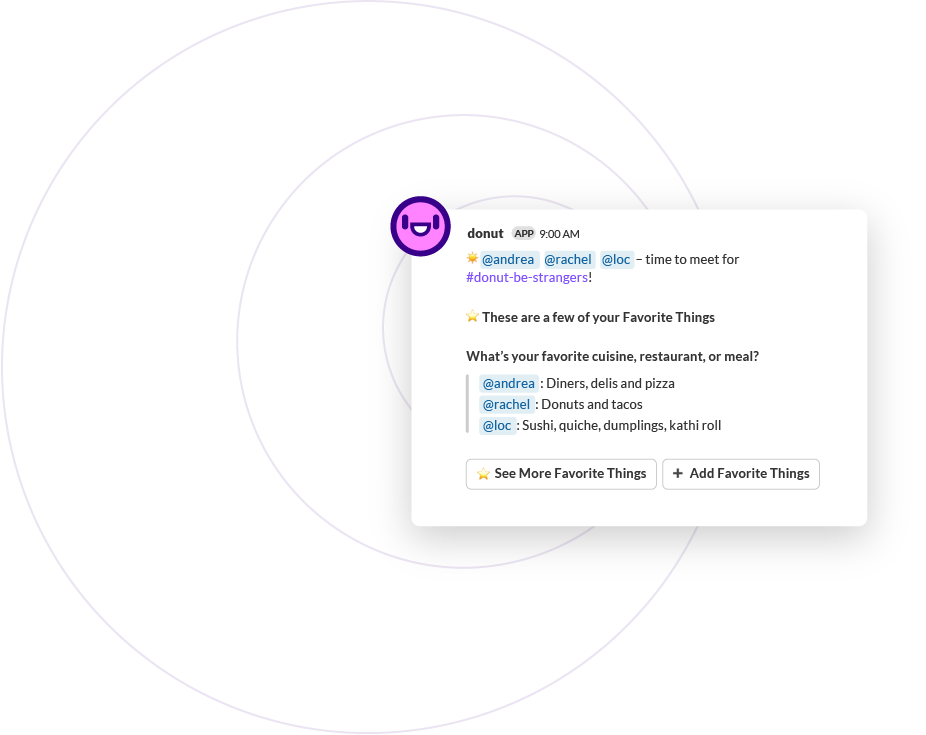 Strengthen connections through mutual interests
Create authentic relationships and build deeper bonds by prompting employees to discover shared interests with coworkers.
Get started with our Donut Templates