How does it work?
Just add Donut to your workspace, and we'll walk you through setup in 5 minutes or less. You can choose your program, your channel, and when or how Donut starts making connections.
Who can set up and use Donut?
Anyone on your Slack workspace—and that includes you! Just hit "Add to Slack," and we'll walk you through setup. Donut won't join channels or send messages without your explicit permission. Want to chat with a teammate first? We'll help you make the case 🙂
Help me persuade my team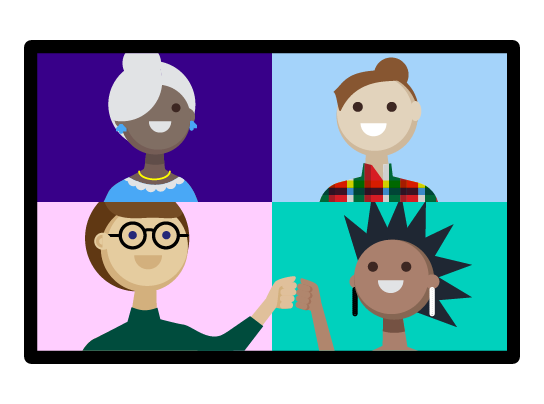 How much does Donut cost?
Good news! We have a Free plan you're welcome to use forever. If you'd like to upgrade to a paid plan, those start at $49/month. Pricing is based on actual usage of Donut (not your company size), and you're welcome to pay *just* for your department.
See more info on plans and pricing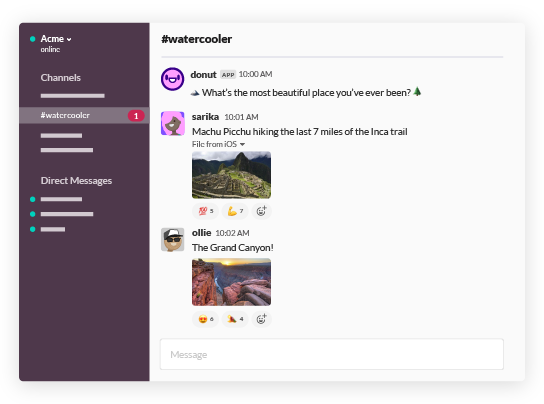 What can we do with Donut?
You can make serendipitous introductions, chat around a virtual watercooler, or help new hires meet everyone they need to know – all right in Slack.
See how other teams use Donut
Who uses Donut?
We've made over 6 million introductions for 15,000+ teams.










"Donut keeps me sane during this stressful time! I feel like I've met more new people this week as a remote worker than in the past month at the office."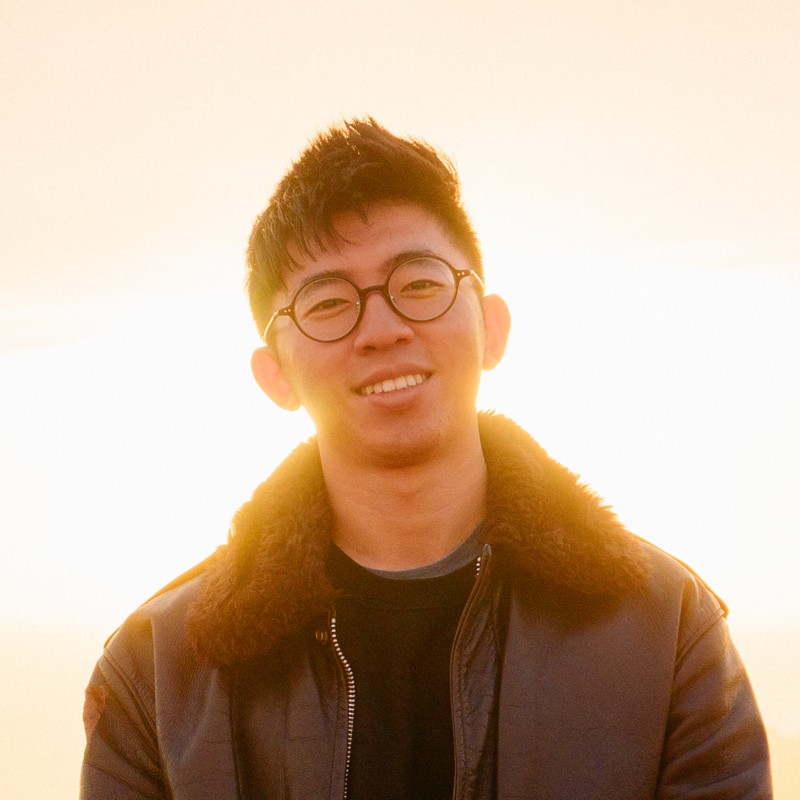 Eddie Jiao
Slack
, Associate Software Engineer
"As a largely remote company, Donut helps us strengthen personal connections and InVision's company culture."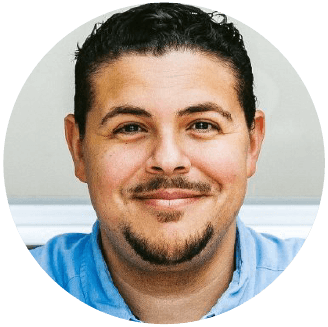 Clark Valberg
InVision
, CEO and CO-Founder
"Donut was the perfect solution for our employee experience program. It's easy for employees to opt in, and strengthens community. "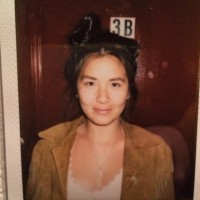 Natasha Vo
Okta
, Global Employee Experience Program Manager
As seen in